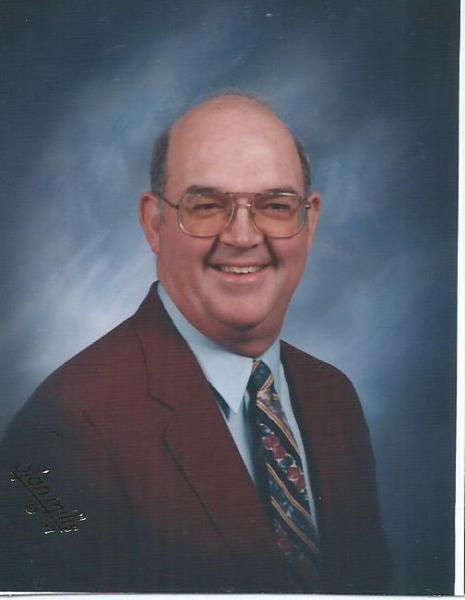 Mr. Earl Truman "Pete" Kilbourne, Jr. age 76, Jonesborough, passed away Thursday, June 16, 2022, at his residence.
Mr. Kilbourne was born May 9, 1946, in Norton, VA and had lived in Big Stone Gap until he graduated from college. He was the son of the late Earl Truman Kilbourne, Sr. & Nannie Kate Bond Kilbourne.
He was a Charter Member of Trinity Baptist Church and was instrumental in the construction of the original building. He sang in the church choir and the Appalachian Men's Chorus.
Mr. Kilbourne was a 1969 graduate of Virginia Tech, receiving a Mining Engineering Degree. He was an avid VA Tech, ETSU and Atlanta Braves sports fan. He enjoyed gardening, golfing, traveling and woodworking. He worked for coal companies in West Virginia, Kentucky, and for Powell Construction in Johnson City and was owner and operator of E.T. Kilbourne & Associates for 31 years.
Survivors include his wife of 52 years, Bonnie Short Kilbourne, Jonesborough; two children, James David "J.D." Kilbourne, Jonesborough and Jenny Wade Kilbourne, Johnson City; granddaughter, Ava Jayde Kilbourne; one sister, Susan Kilbourne Moon Sanders, Big Stone Gap, VA; and numerous nephews and nieces.
Funeral services will be conducted 4:00 PM, Saturday, June 18, 2022, at Trinity Baptist Church with Dr. Mark Harrod officiating. The family will receive friends from 2:00-4:00 PM, Saturday prior to the service. Interment services will follow at Fairview Cemetery.
Honorary pallbearers will be Fred Stanley, Mike Burmer, Sonny Abernethy, Jeff Henderson, Rodney Campbell, Mickey Braswell, Roy Foster, Dan Kyte, Bruce Moretz and Tony Maden.
In lieu of flowers, memorial donations may be made to Trinity Baptist Church Building Fund, P.O. Box 99, Jonesborough, TN 37659.
06/24/2022
Bill and Rue Gembach
Sympathy to the family of Pete Kilbourne, Jr. We attended Powell Valley High School and Virginia Tech at the same time. Time has separated us over the years, but we remember him fondly, especially the trips back and forth to Va Tech. May God comfort you during this difficult time.
06/22/2022
Paul and Debbie Masters
Dear Family, We are so sorry for your loss. May God Bless you and give you strength for the days ahead.
I had the pleasure of meeting and working some with Pete many years back on a start up of a plant.. He was a good man. Never had a loss for words.. May you rest in peace, Gods blessing to the family..
Bonnie I am so sorry for your loss. May you have comfort in Gods assurance.
06/18/2022
Scott Kiscaden
I am heartbroken to learn of Pete passing. I worked on and off with him for 40 years on many coal related projects providing me with guidance and mentorship. He was always the steady hand on the tiller. We both enjoyed fishing and there was alway tale to be told.
06/18/2022
Lloyd Curtis Acord
Bonnie I am so sorry to here about Pete. I liked and respected him as an engineer especially his flow sheets. The were some of the most accurate I have ever worked with. I always had fun with him and his jokes always kept you laughing. He was one of a kind. My prayers are with you and your family.
06/18/2022
Jack W Hopwood
The North American coal industry lost a great professional and friend this week. Pete will be remembered by many of us for his knowledge and ppsitive, can-do attitude. He will now have great discussions with Fred Potter and other key friends. God bless you, Pete, and thanks for all the engineering knowledge that you disseminated throughout the industry.
06/17/2022
Joe & Lisa Wells
Jenny so sorry to hear about your dad. Our thoughts and prayers to all at this time.
06/17/2022
Donna Bond Gathright
Dearest Pete, gone too soon. Will always remember your sweet smile and our romping in the grass at Aunt Nancy's. Forever in my heart.
06/17/2022
Ray and Linda Dami
Great memories of your time in PA. Will always remember when we visited you and Bonnie when you moved on to Decota WV. Will always remember your wedding anniversary
Over a number of years, I was privileged to work with Pete on numerous projects performed on behalf of various clients in the coal industry particularly on plant process systems. I counted Pete Kilbourne a good and loyal friend. We (Susanne and I) send our heartfelt condolences and our prayers for Bonnie and the rest of the family.