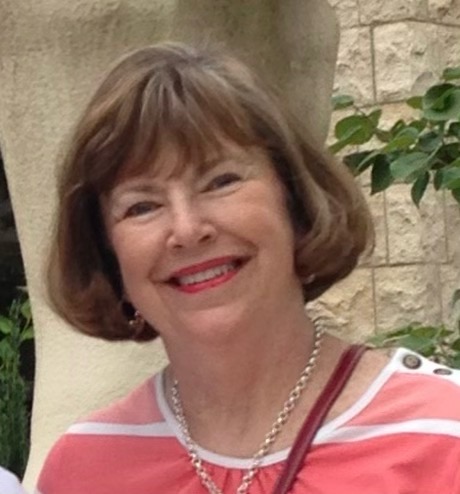 Judy Lyle Shelton, age 80, died Friday, June 10, 2022, at American House Assisted Living Community in Johnson City, Tennessee, after a courageous battle with a long-term illness.
Judy was born to Gordon and Peggy Lyle in Johnson City, Tennessee, on February 2, 1942. She was known as the "silver dollar baby" because her father paid the hospital bill for his first-born with silver dollars. Judy graduated as valedictorian from Jonesboro High School and graduated, with honors, from East Tennessee State University with a bachelor's degree in education and later with a master's degree in marriage and family therapy.
She started her teaching career in the Washington County School system as a first-grade teacher and then designed the curriculum and launched the kindergarten program at Jonesboro Elementary School. After taking several years off to focus on raising her daughters, she opened a preschool serving three and four-year-olds. Her beautiful spirit and gentle teaching methods provided a firm and happy educational foundation for many.
Judy left her work in education to pursue a master's degree in marriage and family therapy. She opened a private practice and was highly-esteemed in her field. Over the years, she served many clients and experienced great joy in helping them overcome obstacles and attain life-long goals.
She was actively involved in her community and church. Over time, she served Jonesborough United Methodist Church in many capacities. She was also a member of the Schubert Club and enjoyed the company of her fellow club members as they strived to enrich and serve the surrounding community.
She was preceded in death by her husband of nearly 60 years, Alan, and her daughter, Alice Kathryn Shelton. Also preceding her in death was her brother-in-law, Bob Lawson.
She is survived by her daughter, Sally Shelton Johnson and her husband Tom; and her granddaughter and love of her life, Lilly Joy Minton. Also surviving are her precious sisters, Suzanne Lyle Lawson and Kathy Lyle Jones and husband, Jerry; her dearest friends, Verna Phillips Jackson and Tami Wampler Moore; and several cherished cousins, nieces, and nephews.
A celebration of life will take place at Jonesborough United Methodist Church on Thursday, June 16, 2022. The family will receive friends from 4:00-6:00 and the service will begin at 6:00.
In lieu of flowers, the family requests donations be made to Jonesborough United Methodist Church.
06/13/2022
Jerry, Gay Mike & Amy Whitt
Our thoughts and prayers are with you at this sad time. Sally - your Mother was such a wonderful person who was so sweet and kind to everyone. Having been friends of your family for so long, we share in your loss of Judy and her outreach to so many in her loving ways and special manner of counseling. She will be greatly missed by all who knew her.
06/12/2022
Stella Coffey turnmire-lewis
Sally and Lilly I am sorry about mom and Mimi she was a very special lady I know that u r going miss her but she Pappa aunt Alice they having a wonderful meeting in heaven telling everything we r doing in Jonesborough and Johnson City I hope she tells what is going on I love u your parents very much that I am one their friends love u both very much love u Stella Mae ??
You could never be ready. The world has lost a beautiful person. I'm sorry for your loss. I know the past few months had to be hard.