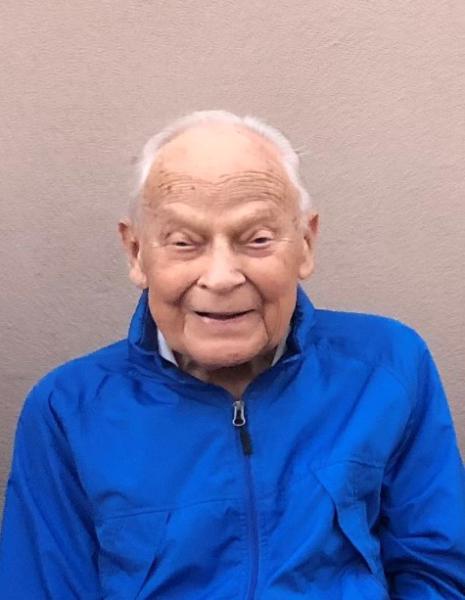 Robert William Frost, Jr., 97, passed away on May 29, 2022 at NHC in Johnson City, TN.
He was born on October 18, 1924 in Dallas, Texas to Robert William and Margaret Hansen Frost.
Upon graduation from Woodrow Wilson High school, he served in World War II as a Platoon Sergeant. After working as a draftsman, he moved his family to El Paso, to take a position at Farah Manufacturing Company.
"Bob" was devoted to his children and active at Mount Hope Lutheran Church. He spent his later years lovingly caring for his wife, "D", until his final days when he moved to Johnson City, TN, so he could be cared for.
He is survived by his wife Dora M. Frost, his sister, Mary Evelyn Haynie and his children: Robert W. Frost III (Linda), Margaret Ingram (Duke), and James D. Frost (Dayne); Step-daughters: Patsy Jarvi (Wayne) and Elizabeth Marruffo; Grandchildren: Camille Frost-Crews (Charlie), Russell Ingram (Anna), Rachel Ingram Busenlehner (Bryce), Kelsey Steele (Tyler), J.D. Frost, Jessica Colaw (Zach), and Tessa Jarvi; Great-grandchildren: Daley Crews, Ollie Crews and Jack Ingram; Niece and Nephew: Sharon Meggers and Steve Haynie (Laura).
Graveside services will be conducted 11:00 a.m. Thursday, June 9, 2022 at Grove Hill Memorial Park in Dallas, Texas with Pastor Robert Smith officiating.