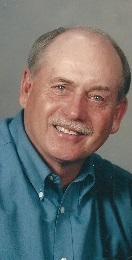 Mr. Roy Dean Jones, age 79, Gray, passed away Wednesday, May 25, 2022, at Johnson City Medical Center.
Roy was born March 8, 1943, in Washington County and the son of the late Lincoln & Margrette Hopson Jones. In addition to his parents, Roy was also preceded in death by his brothers, James "Buck" Jones, Jack Jones, Bill Jones, Gary Jones and a sister, Peggy Jones.
He was of the Baptist faith.
Roy graduated Sulphur Springs High School, attended Knoxville Barber College and later retired from Eastman Chemical Company after 33 years of service.
He enjoyed listening to country music, farming, and being with his grandkids. He served in the Tennessee Army National Guard and was a 50-year member of Sinking Creek Lodge #575, as well as Washington County Scottish Rite and the Jericho Shrine. He retired from the Appalachian Fair Board of Directors.
Those left to cherish his memories are his loving wife of 57 years, Betty Good Jones, Gray; two sons, Brad and Doug Jones; one daughter, Beth Cunningham (Mike); grandchildren, Austin, Avery and Alex Cunningham; sister, Sharon Mers; sister-in-law, Judy Jones and Judy Deakins Jones; and numerous nephews and nieces.
Funeral services will be conducted 6:00 pm Friday, May 27, 2022, at Dillow-Taylor Funeral Home with Rev. Al South officiating. The family will receive friends from 3:00-6:00 pm Friday prior to the service. Interments services will follow at Sulphur Springs Cemetery.
Pallbearers will be Brad Jones, Doug Jones, Mike Cunningham, Austin Cunningham, Alex Cunningham, Rodney Good and Dana Good.
In lieu of flowers, memorial donations may be made to Sulphur Springs United Methodist Church 1432 Gray Station Sulphur Springs Rd. Jonesborough, TN 37659 or Sinking Creek Lodge #575 F&AM P.O. Box 9044 Gray, TN 37615-9044.
06/04/2022
Leigh Ann Loven
Betty & family, I'm so sorry to hear this. Roy was a unique individual. Always waving that friendly wave, as folks went by. I'll miss that. Love You All, Leigh Ann ?✝️
I'm so sorry for your loss. Roy was a wonderful man and a great friend to many. Prayers lifted for your family.
05/27/2022
Linda Darnell Williams Maas
So sorry for your loss. God's blessings on the entire Jones Family.
so sorry for your loss. sending love and prayers
Beth Mike and Family you are in my prayers.
05/26/2022
Bruce Brocklebank
Prayers for you all. I enjoyed every time I spoke with Roy. He was always smiling and very friendly.
05/26/2022
Frank and Judy Haws
I did not know Roy well. I do know that he was loved immensely by his close-knit family and friends. Doug has kept me up to date with his loved father. Just want the family to know how sorry we are for their loss.
05/26/2022
Mike & Bendy Shoulders
Beth, So sorry for the loss of your Dad. You and your family will be in our thoughts and prayers.
I am so sorry for your loss and will be praying for you. I have many good memories of Roy and am heartbroken that he is no longer with you. Love you all!
05/26/2022
Gregg and Marty Cloninger
We r so deeply sorry for your loss of such a good man. I remember his sense of humor and the love for his family. You will be in our prayers thru such a time of sorrow. May God be with each of you to ease your sorrow and pain in the days to come.
05/25/2022
Teri Arcidiacono Pierce
So sorry for the loss of this wonderful man. He will be remembered for his kindness and his kind family. Love you all