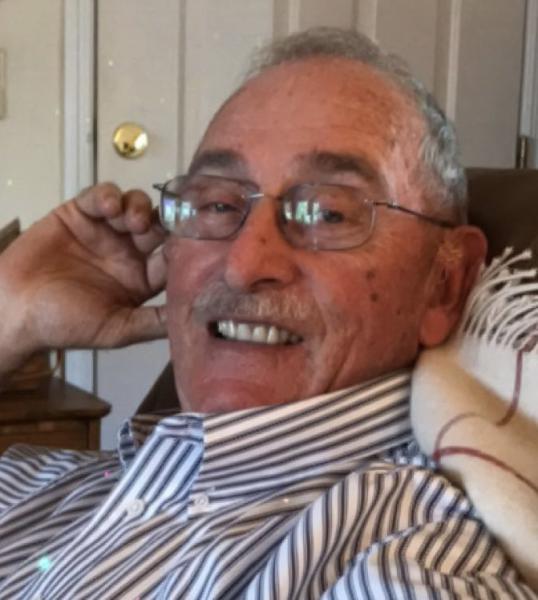 Alan Wiseman Shelton, age 82, died Wednesday, May 11, 2022, at NHC Healthcare in Johnson City, Tennessee, after a month-long battle with a brain injury resulting from a fall.
Alan was born to Oscar and Violet Chapman Shelton in the Shelton Laurel community of Madison County, North Carolina, on August 30, 1939. His family moved to Washington County, Tennessee, when Alan was a young boy. He graduated from Jonesboro High School and attended East Tennessee State University. He later graduated from the Graduate School of Banking at LSU.
He started his banking career at the Banking and Trust Company in Jonesborough, Tennessee, and went on to become a founder, director, and the president of George Washington Savings and Loan. While at GWS&L, he encouraged many young people to open their first savings accounts and guided prospective home buyers in buying their first homes.
He left the banking industry to pursue work in real estate development. Along with his partners, he developed many subdivisions in Washington County. While working in real estate, he bought, ran, and later sold the Jonesborough Flea Market and acquired A & B Wood Products which he sold several years after purchasing. His greatest joy in work came from working on his farm as it took him back to his simple roots.
Alan was actively involved in his community and church. Over the years, he served Jonesborough United Methodist Church in several capacities. He also served, with great passion, the Appalachian Fair as treasurer, president, and director.
He was preceded in death by his daughter, Alice Kathryn Shelton, and his brother, Leonard Shelton.
He is survived by his wife of nearly 60 years, Judy Lyle Shelton; his daughter, Sally Shelton Johnson and her husband, Tom; and his granddaughter and greatest love, Lilly Joy Minton. Also surviving are his brother, Harry Shelton and his wife, Bobbie; his dear niece, Linda Lloyd, and several cherished cousins, nieces, and nephews.
A celebration of life will take place at Jonesborough United Methodist Church on Tuesday, May 17, 2022. The family will receive friends from 4:00-6:00 and the service will begin at 6:00.
In lieu of flowers, the family requests donations be made to Jonesborough United Methodist Church or the Washington County Animal Shelter.
05/17/2022
Mark and Kathy Shelton
We are keeping each of you in our thoughts and prayers during this most difficult time. Your dad and your entire family have been a huge blessing to us over the years. From 1988-1990 our daughter, Jessica, enjoyed attending Judy's preschool. During that time and over the passing years we have heard so many wonderful stories about "BIG AL and MISS JUDY". Our family, as well as many other families, were blessed by the safe, loving, educational and Christian environment that both Alan and Judy provided for their children at such a young and impressionable age. For that and their friendship over the years we will FOREVER be grateful. Alan will be greatly missed.
05/17/2022
Jerry, Gay, Mike and Amy Whitt
Please accept our deepest sympathy at this sad time. Your family will continue to be in our thoughts and prayers in the coming days.
05/17/2022
Shannon and Sherry McCool
Sherry and I came to know Alan and Judy when we moved to Jonesborough (from Memphis) and became members of the "Pairs and Spares" Sunday School Class at the Methodist Church. Over the years, our friendship and interaction lasted through corporate ladders and corporate moves. The last chapter involved Alan and Lilly sharing many breakfasts in downtown Jonesborough at the Dogwood Lane with my granddaughter and me solving many of the world's problems prior to splitting up and each of us often going to our respective farms. Money cannot buy that. Rest easy, my friend. The best to those you have left behind (until we catch up).
I would like to send my condolences to the family during this difficult time. Mr.Shelton was truly a great person and will be missed by many.
05/16/2022
Lauren Harback
Praying for your family during this time
05/15/2022
Lynn and Beth Keys
So sorry to hear of Mr. Shelton passing. I can remember my Dad working for him during my childhood and have great memories of Him growing up. I graduated with Alice and went to school with her since elementary school. Our prayers are with you all.
05/15/2022
Lizanne & Perry Elliott
To Alan Shelton family (Judy & Sally), Our hearts go out to you and your families during this difficult time. You all are in our prayers. I would like to share with you a 13-week national support group which has been so helpful to me in the loss of three close family members the last two years called GRIEFSHARE.com. This is a church based, Christian support group and I believe there is usually one local. You can start at any time. You will be with persons and leaders who have experienced loss as you. A group can be found online with your zip code for start dates and locations at the email address above. We pray for the Holy Spirit to surround you all and give you comfort now and during the next several weeks and months. This is a trying time. Love, Lizanne and Perry Elliott
05/15/2022
Cheryl Bridwell Dyer
My deepest condolences to Ms. Judy, Sally, and the whole family! Mr Shelton was one of the kindest men I knew…he will be missed! ❤️
05/15/2022
NORMA, JEFF JOHNSON, KIM COOK
Dear Judy, Sally and Family, So sorry to hear about Alan. I pray the love of God will comfort you. I remember when I worked in at the school he would come by to see you. You will be in my prayers
05/15/2022
Stella Coffey turnmire-lewis
Judy Sally and Lilly I am sorry to hear about your husband dad and papa he was a wonderful friend man to know I know our hearts r trouble but he is in heaven just waiting on us to join him one day thank u for sharing him with us at the flea market or bank or just being with his family always remember the happy times with him and we will see him again one day love u Stella Mae Coffey turnmire-lewis
05/14/2022
Stella Coffey turnmire-lewis
Sally Ms Judy I am sorry about Alan passing away Sally your dad was a very special man to me I enjoyed working with him at the flea market and he was very special to my family he always took dad at the fair every year I do appreciate him so much give your mom a big hug from me because I love u all very much also thank u for sharing your dad with us over the years love u Stella Mae ❤️❤️❤️❤️❤️❤️❤️ Stella ????
05/14/2022
Paul and Debbie Masters
Dear Family, We are so sorry for your loss. God Bless You and give you strength for the days ahead.
Judy and family, please accept my condolences in the passing of your loved one. It seems as though it was yesterday that we were still in High School and here we are starting our 80's. Allan will be missed by all who knew him. May God give you strength and peace.
So sorry to hear of Alan's passing. I considered him a friend. I knew him for many years through Washington Farmers Co-op. Many people thought we were twins because we looked a lot alike although he was the better looking one. Please accept my condolences. He will be missed by many.