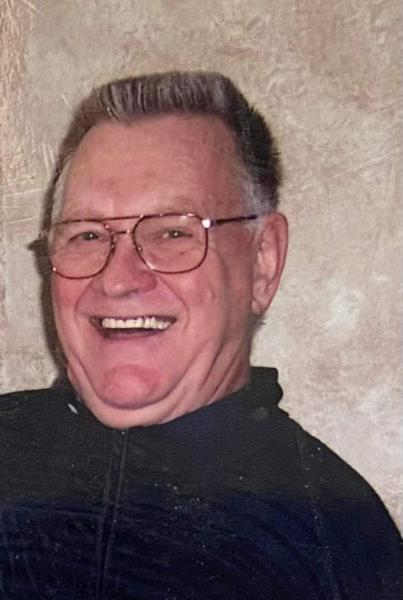 Mr. O.T. Harmon, Jr. age 86, Jonesborough, passed away Friday, May 6, 2022, at Johnson City Medical Center.
Mr. Harmon was born June 17, 1935, in Washington County and the son of the late Olworth Thurmon Harmon, Sr. and May Harmon. He was also preceded in death by a granddaughter, Talithia Shontel.
He was a member of Seviers United Methodist Church.
Mr. Harmon retired from Magnavox after 40 years of service. He was also a farmer and sold vegetables all over the area, including the Jonesborough Flea Market. He never met a stranger. He could talk to anyone. O.T. loved all his grandkids but had a special love for Shiloh, Savannah and Seelie. When he saw them his face would light up. He loved Frances with all his heart, and she will miss him dearly.
Survivors include his wife, Frances Harmon, Jonesborough; son, Robert Harmon (Kim), Jonesborough; daughter, Christine Rebelo (Paul), West Virginia; grandchildren, Hali (Cole), Allison (Chase), Lawrence (Christina), Emily, Rachel and Montgomery; great-grandchildren, Savannah, Shiloh and Seelie; several brothers and sisters.
Funeral services will be conducted 2:00 PM Monday, May 9, 2022, at Dillow-Taylor Funeral Home with Rev. Paul Rebelo and Pastor Richard Mullan officiating. Music will be provided by Tim Decker. The family will receive friends from 12, Noon-2:00 pm Monday prior to the service. Graveside services will follow at Seviers Cemetery.
Pallbearers will be family and friends.
05/17/2022
James and Kris Whitehead
Robert, so sorry for the loss of your father. He was a great person and he will be missed.
05/10/2022
Patti S White Davis
All of us at Whites Auto Parts we are sorry for your loss OT will be missed.
05/08/2022
Earl & Helen Harmon
"Accept our deepest and heartfelt condolences."
Our family's thoughts and prayers are with you during your time of loss. May God's Love and Presence bring your family comfort. With our Sympathy Craig, Lisa, Adam and Jason Larimer