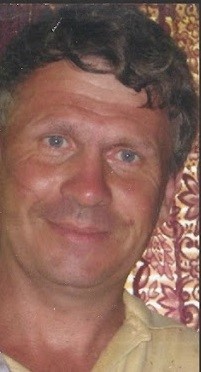 Robert Samuel Miller (Robbie Miller), age 59, passed away Friday morning (May 6, 2022) at his home.
He was born on January 6, 1963, in Jonesborough, Tennessee. He was the son of the late Robert Herbert Miller and Dortha June Fair of Jonesborough. He was also preceded in death by his grandparents, Lon & Ruth Turbyfill and Paul & Zella Mae Huskins.
Robbie was a wonderful son, brother, and friend.
Robbie was a resident of Jonesborough, Tennessee. When Robbie went to Church, he attended Dry Creek Free Well Baptist Church. He was of the Baptist faith. Robbie had a kind soul and generous heart, always willing to share his time to help others. Robbie loved Elvis's music; he had a passion for reading history, watching movies, and listening to preaching on the television. Robbie liked reading scripture from the King James Bible. He loved nature, being outside, walking, camping, and fishing. He enjoyed watching boxing and wrestling. His most excellent hobby was collecting baseball cards.
In addition to his mother, survivors include his, stepdad, Vernon Fair; sister, Sandra Henley, brother-in-law, Mark Henley, sister, Patricia Roberts; brothers, Larry Miller and Terry Miller; aunts, Agnes, Martha, and Sherry; uncle, LC; two nephews, one niece, and several great nephews and nieces.
Funeral services will be conducted 2:00 PM, Tuesday, May 10, 2022, at Dillow-Taylor Funeral Home with Pastor John L. Stockton officiating. The family will receive friends from 12:30-2:00 pm Tuesday prior to the service. Graveside services will follow at Fairview Cemetery.
Relatives and friends will serve as pallbearers.
Me and Robbie went to school together he always had a smile and a kind word may God bless you all till we all meet again
05/10/2022
Patti White Davis
So sorry for your loss your in our prayers.
Very sorry for your loss! Prayers and love to the family.
05/08/2022
Patricia Hubbard
Iam so very sorry for your loss. Praying for strength for your family .