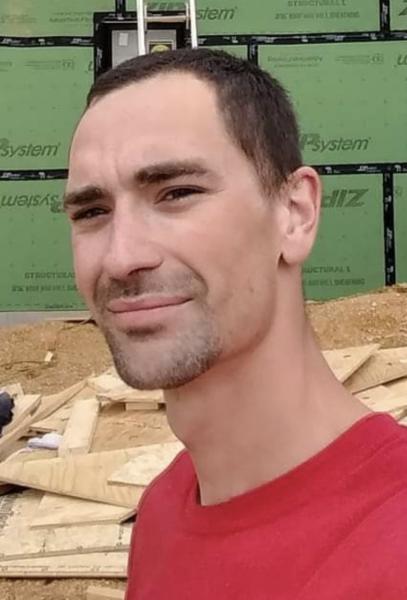 Mr. Benjamin Harrison Gilbert, age 27, passed away Friday, May 6, 2022, at his residence.
Mr. Gilbert was born June 9, 1994, in Johnson City and the son of Harrison (Rick) & Sherry Ball Gilbert, Jonesborough.
He was a member of Sulphur Springs Baptist Church, and he loved the Lord with all his heart.
Mr. Gilbert was a blessed Carpenter with a special talent with his hands.
He was preceded in death by his big sister, Mendy Gilbert-Cope, maternal grandparents, Franklin Ball and Della Howard.
In addition to his parents, survivors include a son, Harrison Gilbert, Jonesborough; Harrison's mother, Emma Price (the love of his life); sisters, Kayla Gilbert (Derrold), Gray and Angela Keith, Kingsport; brother, Robbie Hodges (Sarah) London, KY; paternal grandparents, Virgil & Charlene Gilbert, Jonesborough and Mary House, London, KY; nieces and nephews, Shawn, Destiny, Cora, Kaycee, Timothy, Kaylee, Cameron, Jalen, Kassidy, and Brodie; and numerous other family members.
Funeral services will be conducted at 7:00 PM, Monday, May 9, 2022, at Sulphur Spring Baptist Church with Pastor Jon Reed officiating. The family will receive friends from 5:00-7:00 PM, at the church Monday prior to the service.
Graveside service will be conducted 11:00 AM, Tuesday, May 10, 2022, at Sulphur Springs Cemetery.
Pallbearers will be Jeremiah Henderson, Timothy Royston, Shawn Legner and Derrold Redmond.
In lieu of flowers, the family is requesting a donation be made to the American Foundation for Suicide Prevention, at www.afsp.org.
05/11/2022
Doug Bussell and Family
To the Family, Friends and the many Loved Ones that have been lucky enough to have crossed paths in life with Benjamin Harrison Gilbert. Ben's enormous smile along with the twinkle in his eyes always reminded us of the way he lived his life. Whether you were his best friend or someone that he had just met, his heart always pointed him in the direction of helping others, many times shorting himself to better the person or situation in front of him. I am sure that God has made a comfortable seat for Ben to watch over all of us as we go through life. I hope that everyone that has been blessed by knowing Ben can slow down for a minute, look up into the night sky, see the twinkle of a star and be aware of Benjamin's heart and love that he shared so freely with all of us ! ! ! We can only hope to have learned from Ben and share these lessons with others in our lives.
Harrison and Sherry words can't begin to tell you both how very sorry we are for your loss! You both were great parents and it was obvious if you knew Ben. Harrison I was telling Jim how he looked at you in admiration watching you in the cabinet shop. He will be greatly missed by all who knew him. May God help the two of you as well as the rest of your family through this! Dear God please be with this family!
05/09/2022
Michael and Michelle Yontz
We are so very sorry for the loss of Benjiman. We are friends of Jim and Janice Fogle. We are praying for Peace and healing that only God can bring to your family.
Sherry, what a fine young man you raised. As parents, we worry about everything and I know nothing can prepare us for a loss like you've suffered. I hope you can take some comfort in knowing how much he was admired. Always a smile and a kind word.....that was Ben. I'm so sorry for your loss.
Prayers for your family. ?❤️?❤️
05/07/2022
Denise Earnest
My Condolences to the Family. I send Prayers to the entire Family, but I would like GOD to give Miss Sherry and Mr Rick STRENGTH to make it through this tough time.
05/07/2022
Darla Sarver Davenport
So sorry to hear of Bens passing. He was a sweet guy always with a smile. He loved Harrison and Emma so much. Prayers for all the family for comfort and strength .