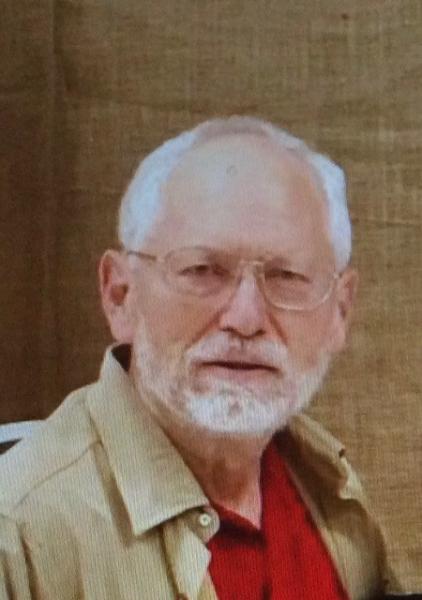 After nearly 20 years of battling Parkinson's Disease, David A. Roberts has finally won. He finished his race and is home in Heaven with Jesus.
Dave passed away peacefully on Tuesday, May 3rd in his home in Johnson City, TN. He is survived by his wife of 53 years MARIE, son and daughter-in-law MATT and BAILEY, and grandchildren EWAN and LORELAI (Rory), as well as two brothers and a sister with their spouses and their children and grandchildren. He is the son of the late Weldin and Ruth Roberts of Mt Pleasant, PA where he was born and raised.
He was a rocket scientist (Masters of Aerospace Engineering) who worked for NASA, a teacher who taught Physics for over 30 years at Milligan College (now Milligan University), and a pastor who led and shepherded the congregation of Lone Oak Christian Church for 33 years. He was also a friend, a scholar (Masters of Divinity from Emmanuel Theological Seminary), a mentor to many, tractor enthusiast, carpenter (he built his own house), astronomer, husband, and father. Dave asked for his body to be donated to Quillen College of Medicine, so even in death he's still teaching and serving others.
A visitation and memorial service will be held soon at Lone Oak Christian Church, date TBD. The family has asked that in lieu of flowers or gifts, donations be made in Dave's memory to Lone Oak Christian Church, Milligan University, or Rock Steady Boxing Trinities TN LLC.
05/16/2022
Donald Shaffer
Dear Marie and family, I extend my sincere sympathy to all of you at the passing of the Lord's servant David A. Roberts. He was a good and faithful worker in the Lord's vineyard and in his use, as a teacher and mentor, of the considerable gifts that God gave him. His life was a blessing to so many of us. We rest our hope in our Creator and Redeemer and in his exceeding precious promises. Christ is risen! He is risen indeed! Donald Shaffer
Some of the greatest gifts to share with the world are experience and vulnerability. When someone makes a conscious decision to increase the wisdom of those around them through service they lay bare their soul for others to grow. Thank you David, may we all have the heart of a servant.