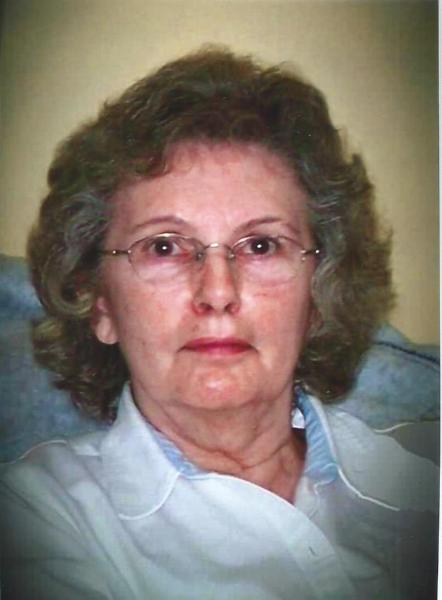 Mrs. Janice Mae Barnes Hardin, age 79, Jonesborough, passed away Sunday, April 24, 2022, at Life Care Center of Gray.
Mrs. Hardin was born June 10, 1942, in Coaldale, West Virginia, and the daughter of the late Harold Roe Sr. and Edna Whitt. She was also preceded in death by her husband, Edsel Blake Hardin, a retired Johnson City Police Officer, two sons, James and Chris Barnes and one brother, Donald Roe.
Janice lived most of her life in Johnson City until moving to Jonesborough in 1998 after retiring from Kennametal as a Supervisor with 32 years of service. She loved her job and making memories with family and friends. She also loved spending time at the beach and in the mountain. She spent most of her life taking care of others and putting everyone before herself, making her the most amazing mom, stepmom, mamaw, and friend, who will be forever missed.
Survivors include siblings, Melanie Cushing, Harold Roe, Jr., Susan Buchanan, Patricia Brown, Nancy Jackson, Jack Roe and John Roe, all from out of state; two granddaughters, Kristy Barnes and Maddison Barnes; special great granddaughter, Naveah, along with several great grandchildren; step children, Terry Hardin (Janet), Deann Smith, Linda Van Dyke (B.J.), Nikki Kyte (Jim), John Hardin and widowed daughter-in-law, Sherry Barnes Bowers; step-grandchildren, Jamie Horton, Jesse Hardin and girlfriend Chandler Baggett, Regina Roberts, Kathryn Carver (Chad), Andy Hardin (Brittany), Samantha Hardin and boyfriend Luis Verastegui, Damien Bennett, Victoria Van Dyke, Treyton Hardin and Sawyer Hardin along with several step great-grandchildren; special cousin, Kit Denton; and several relatives and friends left behind to cherish her memory.
The family would like to extend a special thank you to Carolyn and all the staff at Life Care Center of Gray in the Memory Care Unit.
The family will receive friends from 5:00-7:00 pm Wednesday, May 4, 2022, at Dillow-Taylor Funeral Home.
Graveside services will be conducted 12, Noon, Thursday, May 5, 2022, at Monte Vista Burial Park with Rev. Craig Ponder officiating.
Pallbearers will be Terry Hardin, B.J. Van Dyke, Jim Kyte, Jesse Hardin, Chad Carver and Damien Bennett. Honorary pallbearers will be John Hardin, Andy Hardin, Allen Staten and Hunter Adams.