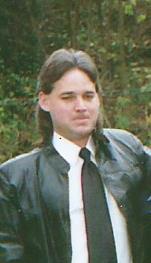 Mr. Dale Tittle, age 57, Johnson City, passed away Friday, April 22, 2022, at Greeneville Community Hospital East.
Mr. Tittle was born June 26, 1964, in Washington County, and the son of Gene Tittle & Jean Barnett Tittle, Jonesborough.
He had worked at American Water Heater for 28 years.
In addition to his parents, survivors include a son, Justin Tittle, Gray; two stepchildren, Bruce Casteel, who is currently serving in the Navy and Johnny Casteel, Johnson City; and one brother, John Tittle (Kathy), Chuckey.
Graveside services will be conducted 1:00 PM, Monday, April 25, 2022, at Fairview Cemetery.
Pallbearers will be family and friends.
05/05/2022
Sheila Mowdy Sliger
I often thought of you and John and wondered how you were both doing , This news of your passing breaks my heart .I remember your sweet smile and all the good times in the neighborhood. RIP Dale you were a kind soul , John and Family, you are in my thoughts and Prayers
Sorry for your lost, Dale was a good man!
04/26/2022
Robin Barley Barnett
I'm so sorry for your families loss. The family is in my thoughts snd prayers.
Dale was one of my best friends for several years when we worked at water heater had a lot of fun together rest easy my friend