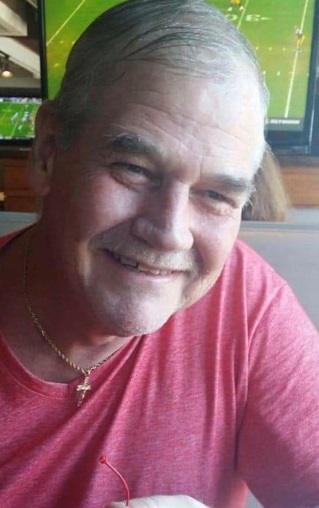 Mr. Terry W. Cochran, age 64, Jonesborough, passed away Thursday, April 14, 2022, at Johnson City Medical Center.
Mr. Cochran was born in Greeneville and the son of the late Leonard & Edna Kinley Cochran. He was also preceded in death by father & mother-in-law, Delmer & Lena Williford and beloved fur baby "Missy".
Mr. Cochran was a member of Nolichuckey Baptist Church.
He was a United States Army Veteran proudly serving with the 82nd Airborne. He loved fishing and riding Harley Davidson Motorcycles.
Survivors include his wife of 25 years and caregiver, Connie Williford Cochran, Jonesborough; sons, Steve Cochran, Fayetteville, NC, Jason Poff (Lisa), Jonesborough and Landon Trivette (Caroline) of the home; daughter, Penny Skipper (Herm) Ellenboro, NC; step-daughter, Phyllis Nelson, Sanford, NC; two special grandsons, J.J. & Marcus Poff, Jonesborough, and several other grandchildren in North Carolina; sister, Cheryl Kreeger (John) Jonesborough; brother, Jimmy Cochran, Milligan College; aunt, Susie Miller, Johnson City; special niece, Angie McCrary; sisters-in-law, Patty Rice (Scotty), Fletcher, NC, Anita Jordan (Steve), Spartanburg, SC and Ruth Nickels, Jonesborough; special friend, Bessie Tipton, Johnson City; and several nephews, nieces and cousins.
The family would like to extend a special thank you to Deanna Patterson N.P., Ballad Hospice, and staff on 5400 floor of the Johnson City Medical Center for their wonderful care.
The family will receive friends from 12, Noon-1:30 pm Monday, April 18, 2022, at Dillow-Taylor Funeral Home. Graveside services will follow at Mountain Home National Cemetery with Pastor Joey Murdock officiating. There will be a procession from the funeral home to the cemetery escorted by Rolling Thunder.
Pallbearers will be family & friends.
Memorial donations may be made to the family c/o Dillow-Taylor Funeral Home P.O. Box 98 Jonesborough, TN 37659.
04/18/2022
Chesnee Slagle
Connie; love you guys so much! If you ever need anything don't hesitate to let me know! Terry will be missed!
Terry will be greatly missed. He was a very tender hearted loving man to all that knew him. He was a very proud American and served his country proudly. Sympathy for his wife Connie and all his family. Prayers and thoughts for all. Rest In Peace Terry ❤️
Connie and family, so sorry for your loss you all will be in my thoughts and prayers.
04/15/2022
Patty& Scotty Rice
You will be greatly missed, I know you are no longer suffering and you are walking in your shoes on the golden streets of heaven, and holding your sweet girl missy! You will always be in our hearts! Until we meet again love you forever