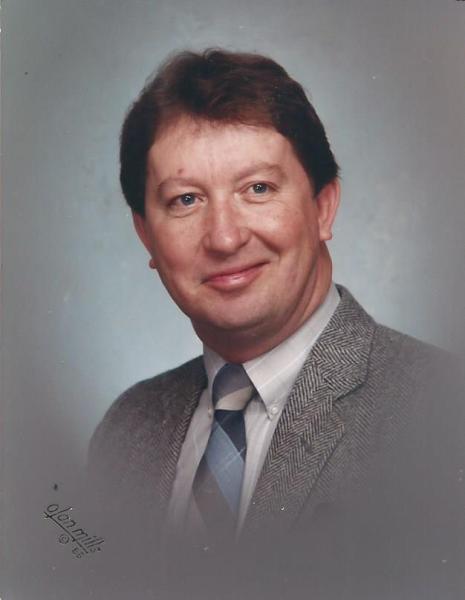 Sammy Dean "Sam" Blair of Morristown, TN, age 80, passed away comfortably at his home
surrounded by his family on January 12, 2022, after a three-year decline with Lewy body
dementia.
Sam and his wife, Lynn Blair, recently moved to Jonesborough, TN.
In addition to Lynn, Sam is survived by his children, Charlie Blair (wife Leslie), Allison "Ali" Blair (spouse Brett Hetzell), and Lucas Blair; and grandchildren, Courtney, Christian, Patrick, Colton, Nicholas and Dovie-Rhea.
Sam was a storyteller and practical joker, and it was often difficult to differentiate the truth from
his tall tales! He was beloved for his sense of humor and generous spirit. An electrician by
trade, he and Lynn built two family homes together by hand. He loved to float and fish the
Nolichucky River and created lasting memories with his children and grandchildren on the water.
Sam was one of Jehovah's Witnesses and his ministry meant a great deal to him. Sam used his
electrician skills in service to his spiritual community, helping to construct dozens and dozens of
Kingdom Halls for Jehovah's Witness congregations, later serving on the Regional Building
Committee. Sam found comfort and hope in the Bible's promise of a resurrection to a Paradise
earth.
A virtual memorial service is planned for Saturday, January 22, 2022, at 2pm over Zoom.
Request a link to the service by emailing alinblair@gmail.com.
I'm so sorry for your family's great loss. I look forward with you to welcoming back our dear loved ones soon. May Jehovah comfort you until that time is here.
01/16/2022
Adrian and Aubrey Weaver
We are so sorry for your loss. Our hearts hurt for you. We look forward to welcoming him back and getting to know him…it's just around the corner.
01/16/2022
Rhonda McBee Jefferson
Sam is remembered as a wonderful man, always willing to offer a helping hand to a neighbor. We are so sorry to learn of his passing. May God bless and comfort the family during this time. Jasper & Linda McBee, Rhonda McBee Jefferson and Connie McBee Winstead
01/16/2022
Gene Rutherford
We are sorry to hear of the loss of Sam. Each time I saw him at one of Charlie's jobs, I really enjoyed talking with him. Our thoughts and prayers are with the entire family.
Dear Lynn, Charlie and family. Please know you are in my thoughts and prayers at this time. I know you are finding comfort from the scriptures. Isaiah 41:10 brings me much comfort. How wonderful to know that Sam is at peace now and in Jehovah's memory.
Sending love and kind thoughts to Mr. Blair's family. A friend of Ali's.