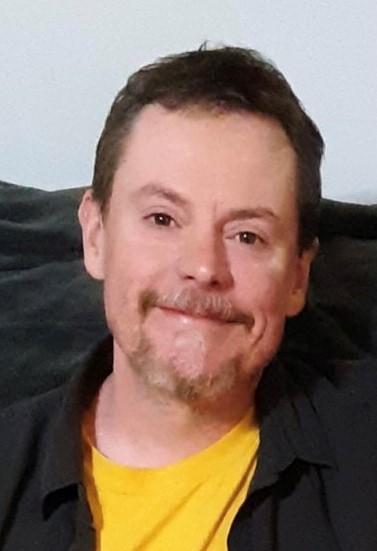 Mr. Aaron Broyles, age 42, Jonesborough, passed away Saturday, January 1, 2022, at Johnson City Medical Center.
Mr. Broyles was born February 14, 1979, in Johnson City and was the son of Aldon & Kathe Jackson Broyles.
He was a member of Trinity Baptist Church.
Mr. Broyles graduated from ETSU and worked for DT Wood Engineering. He was active with Jonesborough Little League.
In addition to his parents, survivors include his wife, Marsha Broyles; two children, Zachery and Landon Broyles; grandmother, Violet Jackson; sister, Christiana Brown (Chris).
The family will receive friends from 12:00-2:00 pm Saturday, January 8, 2022, at Dillow-Taylor Funeral Home. Graveside services will follow at Fairview Cemetery with Dr. Mark Harrod officiating.
Pallbearers will be Jamie Aistrop, Buddy Cross, Ryan Broyles, David Wilson, Andrew Masters and Chris Brown.
In lieu of flowers, memorial donations may be made to a fund set up for the children, at Eastman Credit Union, in Kerrie Aistrop's name for Aaron Broyles and family.
Condolences may be sent to the Broyles family online at www.dillow-taylor.com.
Dillow-Taylor Funeral Home & Cremation Services, Jonesborough, TN 753-3821
01/09/2022
Janice Archer Weaver
Kathy, Would have come to the funeral home, but had just recovered from Omicron. Didn't want to risk spreading it. Love you & pray for your peace.
01/08/2022
Angel Broyles Snyder
Aaron, you were the best baby cousin anyone could have. I remember the good ole days, when we spent hours playing together as Cousins who really loved each other. Just me (the oldest) Aaron and Ryan. Our memories of you will remain and you will be, forever, missed!
01/07/2022
Jill Oxendine and Brian Dennison
I am so sorry, Kathe and Violet, for your loss. I regret that we did not stay closer to your part of the family through the years, but life and circumstances interfered. This is to say that I wish I could have known Aaron. I can see that he was an accomplished man who took wonderful care of those he loved. Let me know if there's anything I can do for your family and hopefully we can unite in the near future. Sending hugs to you all.
My heartfelt condolences goes out to you and the boys. Prayers.
01/06/2022
Kevin T. Buckles
I trained at Mullins Shaolin with Aaron for many years. He was a great guy and workout partner. He helped me teach from time to time as well. He will be greatly missed by his Kung Fu family.
Marsha and Family, I am so sorry for your loss. My deepest condolences and prayers for your Family.
01/06/2022
Paul and Debbie Masters
Dear Family, We are so sorry for your loss. May God Bless you and give you strength for the days ahead. We will keep you in our prayers.
01/06/2022
Stella turnmire
Marsha I am sorry about the loss of your husband my prayers r with u your family remember the happy times
Kathe & family, I am so very sorry for your loss. May God give you comfort and strength for the days ahead, as only He can.
The Family has my deepest condolences! So sorry for your loss!
So sorry for your loss. In my thoughts and prayers.