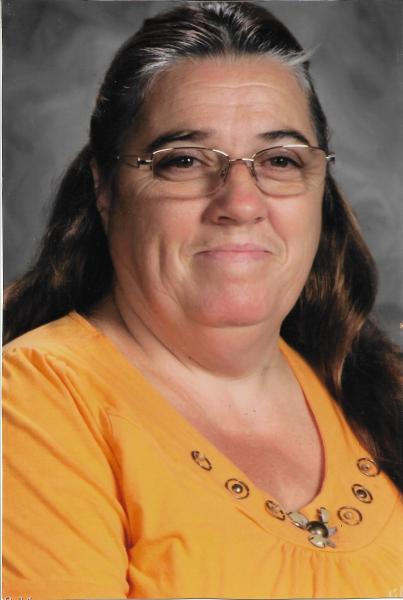 Sheila Dean Slemons, 56, passed away on December 19, 2021, following a brief illness. The daughter of the late Paul Mack & Mable Willis, Sheila was born on May 28, 1965, in Greene County, Tennessee.
Sheila was a native of East Tennessee and worked in Washington County Schools for many years. She was a devoted wife, mother, grandmother, sister, aunt, caregiver and friend to all who knew her. She loved her farm animals and country music, taking great joy in family gatherings. Giving special care to anyone who needed it was Sheila's lifelong gift.
Survivors include her husband of 37 years, Benton Slemons, son, Bradley Slemons and friend Jennifer Lawrence, daughter and son-in-law, Heather and Adam Depew, grandchildren, Dixie Depew, Brandon and Bryson Slemons, many nieces and nephews, sisters, Joan Dixon, Connie Broyles, Teresa (Randall) Mosley, and brothers, Tim (Rena) Willis, and Flo Willis.
In addition to her parents, Sheila was also preceded in death by her brother, Nickie Willis.
Visitation will be held at Dillow-Taylor Funeral Home on Wednesday, December 22, 2021, from 5:00 PM to 7:00 PM, with the funeral service beginning at 7:00. Graveside service will be held on Thursday, December 23, 2021, at 11:00 AM, at Mt. Wesley Cemetery.
Reverend Jeremy Dykes will be officiating.
Pallbearers will be Curtis Chase, Chris Greenway, Ben Milhorn, Chase Broyles, Alonzo Wiuis, Trevor Petrey, Donald Depew and Bruce McKee.
In lieu of flowers, memorial donations may be made to Mt. Wesley Cemetery Upkeep Fund or to a charity of your choice.
12/30/2021
David and Sandra Holt
Please accept our heartfelt sympathy. We are so sorry. We are thankful for the entire Slemons family for being such wonderful neighbors to our parents and to us throughout the years. May God bless you all.
12/28/2021
Menessia Shoun
I am so sorry to hear about Sheila. I had no idea u til today. I truly loved her and she was awesome to work with. I know she will be greatly missed.
I am saddened to hear of Sheila's passing. I worked with her for many years at JMS and heard her talk so fondly of her grandchildren. I know she will be missed by all those who loved her.
12/23/2021
Jennifer Collins
I am so sorry to hear of Sheila's passing. The family will be in my prayers. I have very fond memories of Sheila.
I am sorry for your loss u are in my thoughts and prayers
Such sad news to hear of Sheila's passing. She was so loving and caring and a joy at the family reunions. Prayers for Benton and all the family.
So sorry for your loss. Prayers
12/22/2021
Kathy Sue Coleman Stancil
So sorry for the family. Sending prayers to all of you, especially Joan.
12/22/2021
David P Thomason
Boy she was a great friend. She loved her family. I will miss her when there is Ball Games going on. We would try and keep each out of trouble with referees. She will be missed very, very much. Love the Family.
12/22/2021
Denny & Lisa Carver
Dear Slemons Family,So sorry for your loss Prayers for strength and comfort during this difficult time,Brandon & Bryson ,We love you boys..
12/21/2021
Melissa McFarland
My heart is breaking reading that Sheila has passed away. She is one of the sweetest souls I have ever met. I loved working with her for many years at Lamar. Brad and Heather, you are in my prayers. God bless you all and keep you in His arms for comfort.
12/21/2021
Wade and Sharon Williams
We are thinking about you at this most difficult time. Always remember the great times that you all have shared. Sending prayers your way. We love you all.
12/21/2021
Timothy Milhorn and family
So sorry for your loss.
12/21/2021
Becky Laws Slagle
Dear Slemons Family - My deepest sympathies go out to you. Sheila was a classmate from DCHS and I had reconnected with her just last year as she subbed for WCDE and I work there too. She was always a sweet person with a ready smile and just a wonderful spirit. Many fond memories - I pray God's peace and comfort for all of you.
12/21/2021
Paul and Debbie Masters
Dear Family, We are so sorry for your loss. You are in our thoughts and prayers. May God Bless You and Give You Strength For The Days Ahead.
12/21/2021
Stella Coffey turnmire-lewis
Flo I am sorry to heard and see passing of Sheila my prayers r with u and your family during this time of the year I am here for u Flo u called me at 423-741-6236 k love u Stella