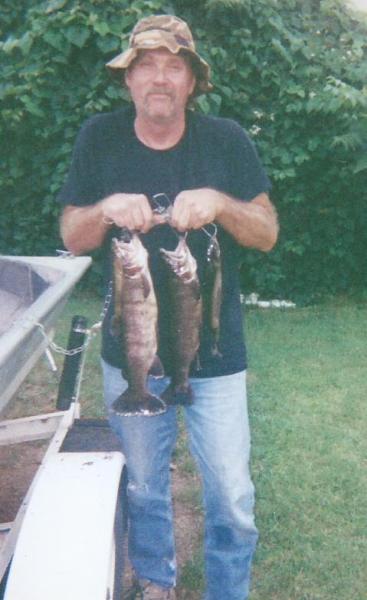 James Michael (Mike) Drain, age 67, of Elizabethton, TN passed away Saturday, December 17, 2021, at his home. Michael was a long-time resident of Elizabethton. He was born August 7, 1954, to the late L.E. Drain, Jr. and Bertha Letterman Drain. He grew up in the Fairview community. Michael greatly loved the outdoors with fishing being one of his favorite past-times. He was also an avid billiards player and had won many tournaments in the Tri-Cities area. Michael proudly served his county in the Army after graduating from Daniel Boone High School. He also spent many years employed at American Water Heater as a welder and maintenance mechanic.
In addition to his parents, Mike was preceded in death by a brother, Edward Drain and nephew, Jeffrey Drain.
He is survived by brothers, Samuel Drain (Fall Branch), David Drain (Jonesborough), daughter Kristy Jones (Gray), Aunt Judy and Uncle Mack Jenkins (Johnson City) along with several other nieces, nephews, and cousins.
The family would like to thank two special friends who extended special care during Mike's fight with cancer-Tracy Greenwell and Danny Mack Keys.
There will be a graveside service for family and friends at the Bayless Family Cemetery in Johnson City, TN, time, and date will be announced.
12/20/2021
Tracy Greenwell
RIP love,you are going to be missed greatly,thank you for all the love and happiness we shared ,will see you again some day!!!
12/20/2021
Tonia Jenkins ferguson
Fly high sweet friend! You are now free of cancer.