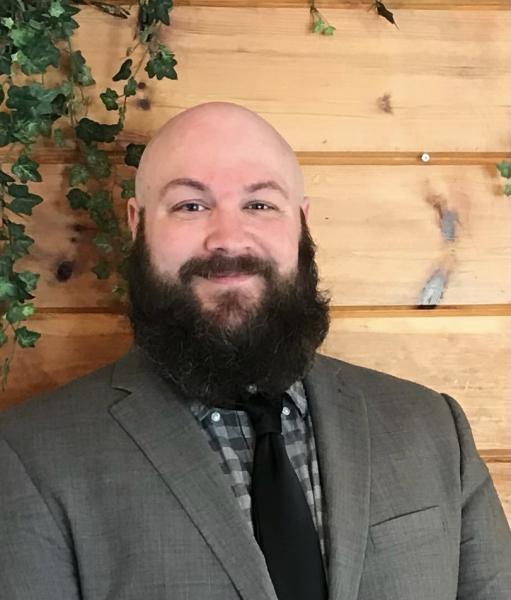 Mr. William (Billy) Joel Godfrey, more lovingly known as Bill-Bill, age 37, of Jonesborough, passed away Friday, December 17, 2021 with his wife Brittany by his side.
He was the son of William Godfrey & Pricilla Spruill Bosman, William was born in Elizabeth City, North Carolina, on December 29, 1983. He was a graduate of David Crockett High School class of 2002. He was a beloved husband, father, son and friend.
William was an Escalations Specialist and employed by Citi Bank and he was a Veteran of The United States Navy having served six years. He was a motorcycle enthusiast, and he loved to cut up, he was always making people laugh. To know Billy was to love him. He made the world a better place and he will be missed.
He is survived in addition to his parents, by his loving wife, Brittany Edwards Godfrey, their son, Mason Godfrey, and step-children, Addison and Jaxson Huffine, brothers, Christopher, Adam, Nicholas and Zachary Godfrey.
Memorial service will be held at Dillow-Taylor Funeral Home on Monday, December 20, 2021, at 6:00 PM.
Dillow-Taylor Funeral Home & Cremation Services, Jonesborough, TN. 753-3821
Little buddy, I remember babysitting you and Chris. I taught you guys curse words, everyone said that I wasn't appropriate to babysit you guys, but in the end, who cares. You were like a son. Your accomplishments made me proud. I was so happy to see you at your dad's home-concert that day. You roll on buddy and make a welcome party for the rest of us. It won't be long. Time flies here on Earth. Love you.
Priscilla, Chris, Bill and other family members - I was sorry to hear of Billy's passing. I had not seen him in years, but I had not forgotten him. He was only here for 37 years, but we will have him in our hearts forever. Days might be a little dark right now, but brighter days are ahead. Time will help, I know this for sure. Thinking of all of you. Love, Rita
I am so sorry for y'all's loss. Billy will be greatly missed from his NC family. I love you aunt Priscilla ❤️
I remember Billy as a young boy at Sheep - Harney School in Elizabeth City, NC. He was such a sweet little boy. He was deeply loved by family and friends. Such a beautiful smile. Rest in peace and know you were loved.
12/21/2021
William G. Godfrey, Jr.
My heart aches for all the missed time I could have spent with my son, but I am grateful for the time God granted us on this earth. I am so proud of the gentleman, the father, the husband, and the all around great person he became. It is never easy losing anyone and losing a child, I have learned is the most painful, but just knowing that Billy was loved by so many friends, co-workers and family members alike provides a comforting thought in our time of sorrow.
Brittany, Priscilla, Bill & family, I am so very sorry for your loss. Keeping you all in my thoughts & prayers.
My condolences to all of Billy's family. RIP nephew, you are and always will be missed.
12/21/2021
Anna Leigh Ward
I have known Billy since he was born. Billy was a kind and tender child but he did inherit his parents' witty sense of humor so you never could know what he might say. I do know that he grew into a young man that made his Mother proud. And his family is absolutely beautiful. May he rest in peace and may his friends and family find the strength to continue in his absence. RIP young man, Anna Leigh
12/20/2021
Jonathan and Ashley Marin
I worked with Billy, played fantasy sports, basketball was at his first or so wedding. Great guy and good friend, he will be missed and heaven gains another good man. Love you Billy, your legacy will live on.
12/19/2021
Jeannie Windsor
I worked at Citi with Billy. My thoughts and prayers are with the family.
12/19/2021
Priscilla Boseman
The light you have shown in my life will never be extinguished. May you Rest In Peace my son. Brittany, You'll have a new different normal now. Keep looking ahead because you can't see where you're going if you're looking behind. With all my love, Priscilla
Bill and Frances, and all of the family. I am thinking about you all and my prayers are with you. Love you.
I am so sorry for your loss. I know all to well the hurt and pain because I too lost a son (Morris) on November 2. You are in my prayers
12/19/2021
Vickie Privette
So sorry for your loss, Billy was such a great guy! I met him through my son Matt when they were in school so he spent some time here at our home. You and your family will be in our thoughts and prayers
12/19/2021
Alan Barker (Citi)
I was deeply saddened by the loss of Billy. May God bless your family.
Billy was a wonderful friend that helped me out when i first moved to Johnson city. We had some awesome times together I'll never forget. Fly high brother
12/19/2021
Hannah collins
Nick ans Zack I am so sorry for your loss it is hard to even know what it is like to loose a brother.i hope that with time the hurt will go away but the memory will stay
12/19/2021
David and Sandra Holt
Sending our love and prayers to each one of you. Jesus is surely coming soon to end all sadness. May you feel His loving arms of comfort and healing wrapped around you.