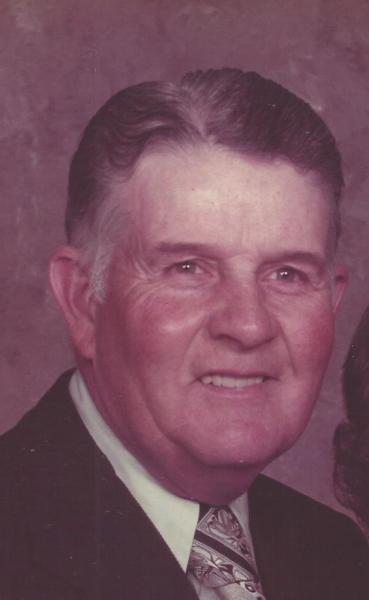 Mr. W. S. "Billy" Jackson, age 99, Jonesborough, passed away Saturday, November 27, 2021, at his home while sleeping.
Mr. Jackson was born in Washington County and the son of the late James S. & Pearl Hurdt Jackson. He was also preceded in death by his first wife, Louise Crain Jackson, second wife, Bernice Lane Jackson, and a sister, Dorothy Smith.
He was a loving father, grandfather, and great-grandfather.
Mr. Jackson graduated from Jonesboro High School. He worked as a Dairy Farmer for over 35 years and ran a sawmill. After retirement, he raised Beef Cattle for several years. His hobbies included reading, traveling with his family, telling stories and trains. He especially loved playing with his grandchildren.
Survivors include his daughter, Marsha Lefevers (Jerry); son, Mike Jackson (Kim); stepdaughters, Luann Hawkins (Jeff), Mimi VanDyke (Kenneth), and Lynn Lane; grandson, Kurt McIntosh; granddaughters, Brooke McIntosh, Amber Crumley (Alex) and Alexis Herman; great-granddaughters, Ella Crumley, Emmy Herman, and Josie Herman; eight step-grandchildren, and numerous step-great grandchildren; special sister-in-law, Betty Jean Lewis; and several nieces and nephews.
Funeral services will be conducted 7:00 pm, Friday, December 3, 2021, at Dillow-Taylor Funeral Home with Rev. Jeff Hawkins officiating. The family will receive friends from 5:00-7:00 pm, Friday prior to the service.
Interment services will be conducted 10:00 am, Saturday, December 4, 2021, at Monte Vista Burial Park.
Pallbearers will be Freddy Whaley, Joe Shell, Keith Toth, Richard Woodby and Brian Dennison. Honorary pallbearers will be Jerry Lefevers and Cecil Tarlton.
In lieu of flowers, memorial donations may be made to St. Jude's Children's Hospital 501 St. Jude's Place, Memphis, TN 38105.
12/04/2021
Karen Triplett Bearfield
Mike and Marsha: I believe my Dad and yours thoroughly enjoyed each other's company for decades. And my son, Brian, couldn't wait to hear a good story from those two. If my Dad went out the door headed for Billy's, Brian was right behind him. He soaked up more than the funny stories over the years. He learned about real friendship, the value of hard work, and how to earn respect and give it. There could be no better example set for a youngster of a life well lived.
I'm so sorry to learn of Billy's passing. He was a special guy! You're in my prayers, and I'm wishing the whole family lots of love and light during this difficult time.
12/02/2021
Sandy Jones Fannon
I've known Billy all my life and have really good childhood memories of him and the sawmill. I remember when he cut part of his finger off while sawing. I remember going to the milk barn. He was a good man and kind to everyone. I always told him he was my hero. I will always cherish my memories of him. Marsha & Mike I know how much you will miss your dad and you have my heart filled sympathy. You will be in my thoughts and prayers.
Im so sorry for your loss and May God bless and comfort each of you through this time.
12/02/2021
Connie Deanhardt
We went to church with Billy and enjoyed his sense of humor. He will be greatly missed.
12/01/2021
Bill Taylor Pastor Midway Baptist
We are so sorry for your loss, I thought the world of Brother Billy, he was a good friend, we have missed him in church. I saw in the paper in stead of flowers to send a donation to St Jude Hospital so our church is going to send a good donation in his memory. We will be praying for you and your family during these days, May God Bless your family. Pastor Bill Taylor