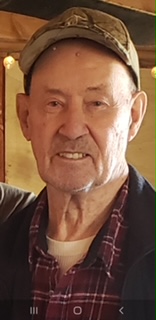 Mr. Donald Bennett, age 84, Jonesborough, passed away Wednesday, November 17, 2021, at his residence.
Mr. Bennett was born July 4, 1937, in Johnson City, TN. He was the son of the late Eckard & Dorothy Mae Miller Bennett. He was also preceded in death by his wife Opal Bennett and a son, Donald Eugene Bennett.
He retired from Eastman Chemical Company.
Survivors include son, James Alan Bennett, Sr. and wife, Heather; daughters, Tammy Bennett Steffey and Teresa Bennett; grandchildren, James Alan Bennett, Jr., Daniel Lee Bennett, Whitney Cheyenne Douglas, Samantha Lee Campbell, Michael Eugene Williford and Tia Skye Thompson; ten great-grandchildren and two great-great grandchildren.
Funeral services will be conducted 7:00 PM, Thursday, December 2, 2021, at Dillow-Taylor Funeral Home. The family will receive friends from 5:00-7:00 PM, Thursday prior to the service.
Graveside services will be conducted 2:00 PM Friday, December 3, 2021, at Roselawn Memory Gardens.
Pallbearers will be James Bennett, Sr., James Bennett, Jr., Gabe Douglas, Brison Campbell, Nathan Ledford and Jeff Mays.
12/01/2021
Gene Rutherford
We are so sad to hear of Don's passing. Our thoughts and prayers are with the entire family. I have known Don since I was a small boy. Linda and I both have missed and will continue to miss him being able to come down and deer hunt. We have joked with him over the years telling him don't climb the hill to the woods, just sit in the back yard about the time of day you would be leaving and you will be sure to get one. Don will be greatly missed by all.
I am Jewell's daughter. I was so sorry to hear about Uncle Don. I know this is hard being so close to your mom's passing. You al will be in our prayers and thoughts.
11/30/2021
Tina Bennett McCracken
I am so sorry for your loss . He was a nice man very kind also . He will be greatly miss !! Just remember the good times you all had . I will be praying for you all during this time !!