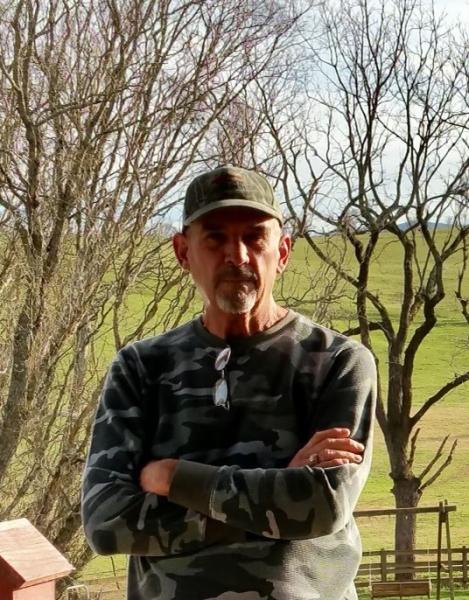 Mr. James Wilson Ruble, mostly known as Jimmy, age 64, Limestone, passed away peacefully Monday, November 15, 2021, at Four Oaks Healthcare Center.
Mr. Ruble was born October 22, 1957, in Johnson City, Tennessee and was the son of the late Curtis & Jean Adams Ruble.
He retired from Washington County Highway Department. He loved his work, and several co-workers became his best friends.
Jimmy found great joy in collecting antiques and was happiest working in his garden.
Survivors include a daughter and son-in-law, Jennifer & Josh Gilmer; three grandchildren, Merrin Gilmer, Rowan Gilmer, and Archer Gilmer; a brother, Danny Ruble and his wife Penny, a sister Callie Ruble and Jerry Honeycutt; a sister Lisa Dockery and her husband Eddie; nieces Caroline Ruble, Emily Ruble and Jessica Cain; nephews Matthew Dockery, Jeremy Dockery and wife Kristina; a great neighbor, Mary Morelock; and many wonderful family and friends.
Visitation will be held at Dillow-Taylor Funeral Home on Saturday, November 20, 2021, from 1:00 to 3:00 PM. The graveside service will follow at 3:30 PM at Mount Wesley Cemetery, Telford. For those wishing to go in procession to the cemetery, please meet at the funeral home by 3:00 PM.
Pastor Jason Boone will be officiating.
Pallbearers will be Tex Garvin, Terry McMackan, Ricky Adams, Benton Slemmons, Trevor Petrey, Thomas Baskette, Russell Hensley, and Hubert Tipton.
Honorary pallbearers will be Shine Baines, John Matthews and Eddie Ferguson.
Jimmy's family would like to express their extreme gratitude for the care he was given by the staff at Four Oaks and the team at Caris Healthcare, and a very special thank you to his family and friends that lovingly spent time with him and prayed for him.
Know that your beautiful family is supported with love and prayers.
Dear Danny, Callie, and Lisa I was so sorry to hear about Jimmy's passing. I heard he had been sick, but, didn't know anything more. I hadn't seen Sugar Bill in 20 years, but in our younger days he was & always has been a good friend. We had some good times way back when. I hope you and your families are doing well. I wish all of you the best. I know Sugar Bill will be greatly missed. A good friend gone but not forgotten. Victor
11/18/2021
Wassan Broyles
What a great guy Jim was. If you wanted to know what was going on in the county all you had to do was ask Jim and he would be glad to give you his version of what was happening. Loved to see him pull in to the hardware when I was there. A big grin on his face and a how ya doen. We would chat for a few minutes or maybe for an hour you would never know lol, then well better go, got things to do and people to see. Jim always had some funny story to tell to make my day before he would slowly mosey on. I have had a lot of laughs with Sugar Bill and as everyone knows his friendship and smiling face from driving a dump truck to mowing our highways from pushing snow Jim would wave as you would go passing by with that big grin of his. I will miss our conversations and visits at the hardware. To the family and friends which were many, Jimmy Ruble will be truly be missed by all who knew him. Prayers go out to the family and friends from my family to yours. Rest in peace old friend, Wassan, Vickie, Benny and Jennifer.
Rip my old friend
Lisa & Eddie Dockery: I so hated to hear this news. My heart goes out to all of the family. You will be in my prayers as you go through this trying time and the days to come.
11/17/2021
Randall Treadway
So sorry to hear this. Sugar Bill and my dad Ralph Treadway were big buddies, everytime Sugar Bill would stop by dads, dad would say well there's Sugar Bill from Gravel Hill. They're now together in heaven cutting up and joking around I'm sure. RIP old friend
11/17/2021
Dianna Crussell
Callie and Jerry so sorry for your loss. Dinah
11/17/2021
Melissa Wines (Missy)
I'm sure going to miss this man, my cousin and friend. I could always depend on Sugar Bill to cheer me up. He was usually always cooking or grilling out when I would visit. And of course we may have had a toddy or two. I just can't believe he's gone