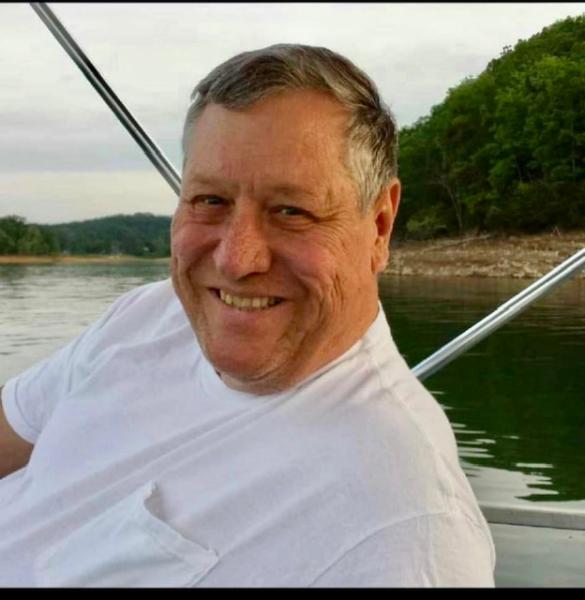 Billy (Bruce) Ledford, 71, of Jonesborough, TN went to his heavenly home on Monday, November 1, 2021, at the VA hospital in Johnson City, TN.
Billy was born on February 2, 1950, to Lee and Francis McKinney Ledford of Spruce Pine, NC. Billy was an Army Veteran who served in the Vietnam War followed by working for GM truck and bus in Flint, Michigan for 19 years. He then moved to Tennessee where he owned Service Master for six years; then finished out his working career at Fulflex Inc. He loved playing the guitar, painting, wood working, and spending time with family and friends.
Billy is survived by his loving wife of 41 years, Tina Ledford and their daughters: Cortney Bowman (Chad), Lisa Arwood (James), Jennifer Green (Frank); and the grandchildren, who were the loves of his life: James "Mikey" Arwood, Dusty Arwood, Willy Arwood, Carter Bowman, Cadee Bowman, Callie Bowman. Billy is also survived by his sisters, Linda Porter (Myron), Brenda Kerley (Claude), Diane Gomez (Adolfo) and brother Richard Ledford. Billy also had many special nieces and nephews; best friends who he loved as brothers: Richie Crumb, Sarge Phillip Gentry, Gary Auger; a special friend and neighbor Richard (Vickie) Moore.
He was preceded in death by his parents Lee and Francis McKinney Ledford; his brother and sister-in-law, Bud and Geri Ledford; and his granny, Florence McKinney.
Though Billy suffered many years of sickness and disease from Agent Orange, Billy's family would like to give special recognition to Dr. Sen; Dr. Brad Strange; Deanna Patterson PA; Noelle, his special nurse; Ellen from telehealth; Dr. Reddy; and the VA hospice group who all gave such wonderful care to Billy.
A private family graveside service will be held at the Veterans Memorial with full military honors.
Condolences may be set to the family online at www.dillow-taylor.com
Tina, I'm so very sorry for your and your family's loss. All of you are in my prayers. God bless.
Prayers for the family.
11/03/2021
Brenda Franklin
So sorry for your loss. Thought the world of him. Billy was a very nice and friendly person.
11/02/2021
Ted n Vicky Wise
Your certainly have been on our thoughts n prayers. I had the privilege of calling Bruce a first cousin n it has always been a joy for the visits during the years. He was a wonderful man.
11/02/2021
Crystal Cattabriga
My heart lays heavy for your loss. I'm sure God opened His arms wide for Bill and said, rest easy you're home. With all my love dear friend may God lift you and remind you that you loved Bill for 41 years and now he's home with the Lord. Carry him in your memories and love. ❤️❤️❤️❤️❤️