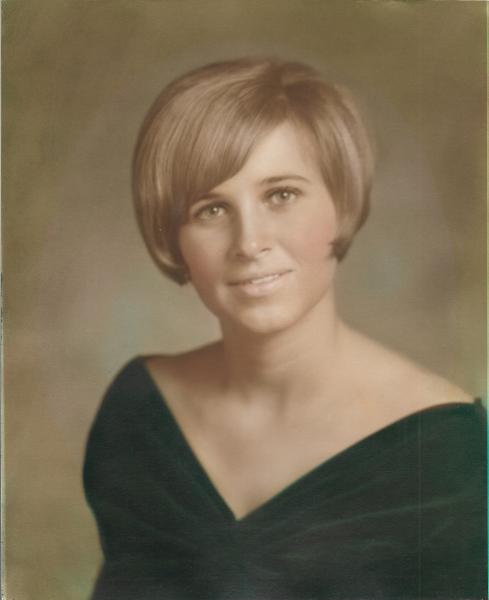 Mrs. Linda Hale Ferguson, age 69, Gray, passed away at her residence with her family by her side Saturday October 30, 2021.
Mrs. Ferguson was a native of Washington County and the daughter of the late Earl and Edith Rhea Hale. She was also preceded in death by her brother and sister-in-law Gary and Judy Hale.
Mrs. Ferguson was survived by her husband Larry Ferguson, daughters Jaime Ferguson and Whitney Estepp (Chad), grandchildren Noah, Mallory, and Seth; and several nieces and nephews.
The family will receive family and friends Friday November 5, 2021 from 5:00 to 7:00PM at Dillow-Taylor Funeral Home.
11/05/2021
Amanda Mosier Bauknight
Dear Larry and Family, I'm so sorry for your loss! My prayers and thoughts are with you!
Sorry for the loss. Prayers
11/04/2021
Glenda Conner Mowery
So sorry for your loss
11/04/2021
Johnny and Jo Broyles
Even though we hadn't seen each other in a few years. I still remember all our fun times and the meanness we got into. And all the times we had giggle spells. Rest in Peace, Linda. See you in Heaven. Larry, and girls, thinking of you and remembering you in our prayers.
Larry sorry for your loss
11/03/2021
Connie Gilley Boling
Larry and family..Am so sorry for your loss. Prayers for all..
11/02/2021
Dawn Dillow Sutherland
So happy to have known your Mom. Prayers for your entire family.
11/02/2021
Sam and Jaynell Slagle
Larry, Jaime, Whitney and all family members. We are so sorry. Linda will be missed but we will see her again some day! Rest in the promises of Jesus. We send Love to all.
11/02/2021
HELEN CAMPBELL
MY PRAYERS WITH LARRY AND FAMILY LINDA WENT TO SCHOOL WITH MY DAUGHTER
My heart is so very broken. Heaven has gained a precious angel.
11/02/2021
Larry and Betty Barr
Sorry to hear about your loss. We are keeping the family in our prayers.