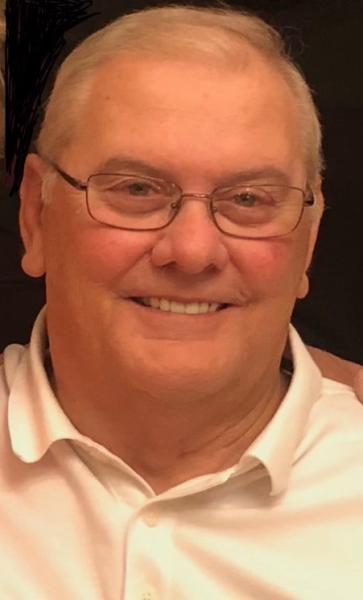 Mr. Lawrence "Larry" Edward Rodgers, 75 was called home to be with the Lord on Tuesday, Oct 26th, 2021.
He was Born on Oct.16th, 1946 in Columbus, OH. He grew up in Birmingham, Al, and then went on to Graduate with an Electrical Engineering degree from Auburn University.
It was on a Blind date at Auburn where he met his loving wife, Cheryl, whom he went on to be happily married to for 51 yrs. He was transferred to East TN through his job at Square D Electrical Co. He and his wife, Cheryl would remain in East TN, where they went on to raise their two Sons.
Larry was a dedicated Auburn Fan. He was also an avid Golfer and a long-time member at The Crossings, where he shared many great memories with his golfing Buddies. Larry was also a long-time coach in the athletic leagues of Colonial Heights and coached for many years in CHAC, Little League, Optimist, and Chargers Travel Basketball.
He is survived by his wife of 51 years Cheryl, son Ryan and wife Natalia, grandsons Noah and Dylan; son Steve and wife Diana, granddaughters Emma, Maddie, and Wylee Ann.
Due to current conditions, we have chosen to postpone the Celebration of Life gathering until the Spring, Date TBD. In Lieu of flowers, please make donations: http://www.feedingamerica.org or http://HTTP://www.stjude.org
11/04/2021
Carolyn Jeffers. Franklin,Tn.
So sad to see Larry has passed away. My memories take me back, remembering Larry working at Square D, next door to our Real Estate office. He was a kind and nice person. Cheryl, my loving thoughts and prayers are with you and your family.
11/04/2021
Patsy Pugh Denton
My prayers and thoughts with love to you and your family.
Sorry to hear of Larry's passing. Knew him for many years through work and of course golf and CHAC . Praying for the family.
Larry was a great guy to work with! He taught me so much about electrical equipment when I had no clue what I was doing! The business advice & life advice he gave me in my younger years was very much appreciated. A gentle soul he was and I appreciate him!
Just found out about the loss of this sweet (sometimes pain) of a man. He was absolutely the best "boss", friend, mentor, I was fortunate enough to have. We spent many working years together & I watched the boys grow up. Cheryl, we extend our sympathy on this tragic loss & please know that all of you will be in our thoughts in prayers. Love Joe & Rita
11/01/2021
Hsaio Mei and Wayne Walker
We are so sorry for your loss. Brian spent a lot of time with Ryan and Steve as they matured. He respected Mr. Rogers a great deal. Prayers for your family.
10/31/2021
Mike and Hope Lee
Just saw the sad news. Please accept our deepest sympathy.
So so sorry to hear of Larry's passing. Worked with Cheryl for several years! My heart breaks for her! Prayers for her and family!
10/29/2021
Mittelsteadt Family
Our thought and prayers go out for the whole family.