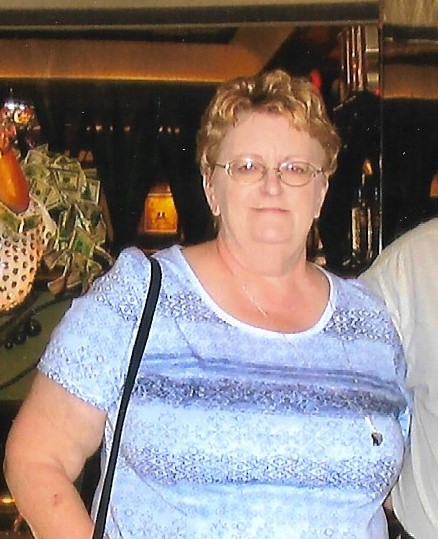 Mrs. Kathy Kinley, 66, of Jonesborough, passed away on Monday, October 25, 2021. The daughter of the late Roy Lee & Joy Martin Stanley, Kathy was born in Virginia on November 14, 1954.
Kathy was a wonderful wife mother and grandmother. She will be missed by all who knew her.
Kathy is survived by her daughter and son-in-law, Tessa & Chad Proffitt, grandson, Caleb Proffitt, siblings, Michael Stanley, Rebecca Mitchell (David), Janie Britt (Mark), David Hensley, brother-in-law, Rogers Combs, and several nieces and nephews.
In addition to her parents, Kathy is preceded in death by her husband, Willie "Don" Kinley, and sister, Glenda Combs.
A visitation will be held at Dillow-Taylor Funeral Home on Wednesday, October 27, 2021, from 4:00 PM to 6:00 PM, with the funeral service beginning at 6:00 PM. The graveside service will be held at Highland Cemetery on Thursday, October 28, 2021, at 11:00 AM.
Byron Paddock will be officiating.
For those wishing to go in procession to the cemetery, please meet at the funeral home by 10:30 AM on Thursday.
10/28/2021
Kenneth and Scyrethia Mullins
Kathy will be missed by all who knew her. She was a sweet, beautiful lady . Love and prayers for the family!
10/27/2021
Janice Olinger
I'm so sorry for your loss. Kathy was a special lady, and I know she will be missed. I worked with her at First Tennessee Bank. She loved her family. She is not suffering any longer! My prayers are with you.
Tessa I'm so sorry for your loss, your mom was a very sweet lady. I loved her. Praying for you all.
Tessa I'm so sorry for your loss, your mom was a very sweet lady. I loved her. Praying for you all.
10/26/2021
Buck & Margarett
Kathy we were not ready to let you go, But God chose to take you home with him & Don. I can only imagine how happy you are now. No problem with trying to breath. You two were the best neighbors anyone could ever have. Never in my thirty four years of living across the street in front of you and talking with you very often did I ever hear you say a bad word about anyone . Always talking so low and kind. You will be highly missed by this family . How beautiful Heaven must be.
10/26/2021
Cindy Friday Beavers
You are now reunited with Don...rest peacefully sweet lady
May God lay his loving hands upon those left to grieve , providing piece and comfort. Kathy was a great person and will be missed by many. She touched many people throughout her life, and will be missed.