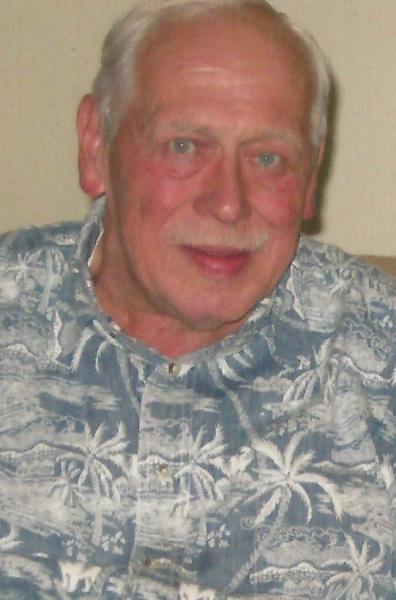 Mr. Robert Harold Scheu, age 75, Chuckey, TN, passed away Monday, October 18, 2021 at Four Oaks Health Care Center, Jonesborough, TN.
Mr. Scheu was born in Hamburg, New York and the son of the late Wilbert & Genevieve Pestka Scheu. He was also preceded in death by two brothers, Bruce & Michael Scheu.
He was a member of Jonesborough Presbyterian Church, elder, Sunday School teacher and former chair of Property Committee.
Survivors include his wife, Kathleen Kinney Scheu; children, Michael Scheu, Tamara Scheu, and Kevin Scheu; grandchildren, Craig Benn, Kayla Stephenson, Hannah Scheu Merle and James Stephenson; great-grandson, Connor Smith; sister, Patricia Blackwell; Linda Scheu, mother of his children; many nephews and nieces.
No arrangements have been made at this time.
Hospice care provided by CARIS Healthcare of Johnson City, TN.
In lieu of flowers, memorials may be made to CARIS Healthcare 208 Sunset Dr. Suite 370 Johnson City, TN 37604; or Jonesborough Presbyterian Church, Building Maintenance Fund PO Box 383, Jonesborough, TN 37659.
Kathy, so very sorry for your loss. Prayers and love...Karen.
10/28/2021
Susan (Barber) Eaton
Kathy I'm so very sorry for your loss. My heartfelt condolences.
10/27/2021
H John Markulis--on behalf of the Orchard Park HS (NY) Class of 1963
To the Scheu Family--- Kathleen and Family --- Bob's classmates from Orchard Park High School - Class of 1963, extend our sorrow for your loss. We send heartfelt Condolences and our Prayers --and hope in some small way they let the Family know how much Robert was loved - and will be missed.
Kathy- my thoughts are with you and my condolences for the loss of Bob.
10/23/2021
Mike & Alicia Pettit
Many great memories of Bob @ GM. Our heart felt condolences Kathy to you and your family. He lives in our memories to never be forgotten ❤️
So sorry to hear of Bob's passing Kathy. My thoughts and prayers for you and all of Bob's family. May he test in peace.
10/21/2021
Elaine and Tom Cadwallader
A warm smile, a twinkle in his eye, and a great laugh. That was Bob. He had a warmth and kindness about him that put you at ease. He was affable, considerate and always willing to help. He wasn't just a good man, he was a great man that will be sorely missed.
10/20/2021
Mary Ann Reiley
I am so sorry to hear about Robert passing. My prayers are with you and your family. God Bless You All.