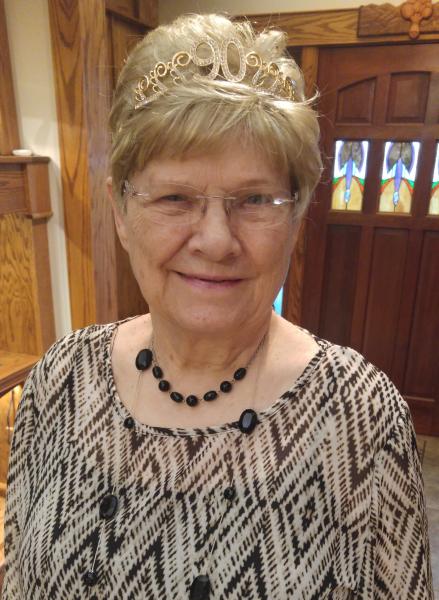 Mrs. Vivian Russell Hurley, age 93 of Limestone TN., passed away Wednesday, October 13, 2021 at her residence.
Mrs. Hurley was born in Memphis, TN. in 1928. She had four devoted daughters and four son-in laws that she welcomed into the family as her own sons; Dr Dale and Carolyn Grant, Tolise and Edward Stein, Sandi and Clay Huddleston and Pamela and Kirk Hoxie.
She was a beloved grandmother to Joe, Jami and Jessie Stein, James Huddleston and Noah Hoxie. She was also blessed to have a great-granddaughter Dayva Jo Harrington.
All that knew and loved her simply called her "Grandma." She lived her many days with faith in God and surrounded by her family's love. One day she will greet them with a smile and a "welcome home."
10/22/2021
Jerry & Rita Mcgee
I am so sorry for your loss. Vivian was such a sweet and caring person. She will be truly missed. We will keep your family in our prayers.
10/19/2021
Marcus and Sandria Williams
Dearest Carolyn: We are deeply sorry to learn about the death of your mom. She meant a lot to all of us. Her loss will leave a void but know that we are thinking of you at this time. Treasure the memories of all the good times you had with her. Will keep you and family in our prayers. Love, Marcus and Sandria
10/19/2021
Lisa Grinstead
Carolyn, so very sorry to hear of your mom's passing. Bill and I will keep you and your family in our thoughts and prayers.
So sorry to hear about your mother. I lost my mother on sept. 15 of this year so I know what you are feeling. We have a promise to see our loved ones again in a great reunion with God.
10/17/2021
Patti Graybeal
Hugs and prayers. Grandma was a sweet loving lady. You will miss her but the Reunion will be Grand
10/17/2021
David and Sandra Holt
Dear Family, David and I count it a special blessing to have known Ms. Vivian. She was a special blessing to all. We will never forget the sweet Christmas cards that she sent us each year and signing them "Love, Grandma Vivian". Praying that you will enjoy the good memories that you spent together just as she would want you to do. Love and Prayers, David and Sandra
10/17/2021
Linnia Painter
Carolyn and family, I am so sorry for the loss of your mother. May God give you peace and comfort at this time.
Please accept my most sincere condolences for the loss of your mother, grandmother or great-grandmother. I am so blessed to have met Vivian as we shared in conversation and had a few laughs. I know she will remain in your hearts forever.