Colonel Carl E. Kincheloe (U.S. Army Retired)
10/09/2021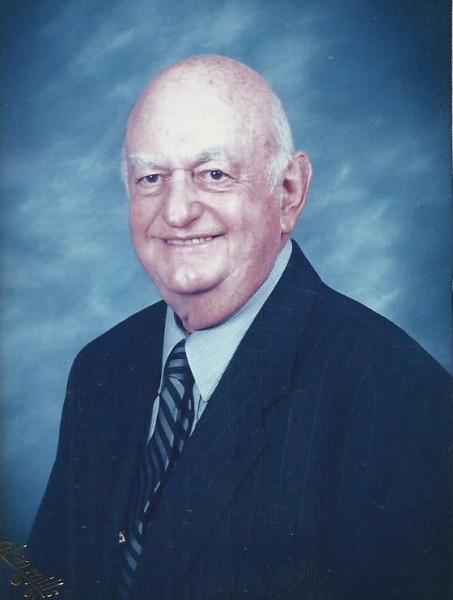 Colonel Carl E. Kincheloe (U.S. Army Retired), 87, of Jonesborough, TN, passed away peacefully at his home on October 9th, 2021.Carl was born in his family home (which still stands today) on Hillcrest Dr. in Johnson City on February 9th, 1934, to parents O.D. and Lola Good Kincheloe. The fifth of six children, his siblings include Marion Kincheloe, Betty Thomas, Louise Treadway, Mary Jane Patton, and Sam Kincheloe. After graduating from Science Hill High School in 1951, Carl helped to comprise one of the first classes of cadets at ETSU's new ROTC program, while also serving as president of the Phi Sigma Kappa chapter. Following graduation from ETSU in August, 1955, he was commissioned a 2nd Lieutenant in the U.S. Army Reserve. He entered active duty in February, 1956. On April 1st, Carl married the love of his life, Nancy A. Barnes of Johnson City, TN. For the following three decades (and beyond!), Carl's military career would put the young couple and their five children on the journey of a lifetime! After their first duty station together at Fort McClellan, AL, Carl had assignments in Fort Bliss, TX; Thule, Greenland (unaccompanied); Redmond, WA; Fort Sill, OK (to attended Officer Advanced Course); Vicenza, Italy; Fort Campbell, KY; Fort Leavenworth, KS (for Command and General Staff College); Vietnam (1968-1969); and Washington, DC where he worked at the Pentagon. Carl was then selected for a battalion command at Fort Bliss TX; a district-recruiting command at Beckley, WV; and to attend the War College at Carlisle Barracks, PA, where he also earned a master's degree in Public Administration from Shippensburg University. After that, it was back to Vicenza, Italy for a memorable tour as the Post Commander! Carl's final duty station was a joint assignment as an inspector with the Defense Nuclear Agency at Kirtland AFB in Albuquerque, NM. Colonel Kincheloe retired from the Army on February 1st, 1985.Upon completion of his final assignment, Carl was awarded the Defense Superior Service Medal, the second highest non-combat related award in the U.S. Military. His other awards include the Legion of Merit, Bronze Star Medal, Meritorious Service Medal (2 awards), Army Commendation Medal (3 awards), National Defense Service Medal (2 awards), Army Service Ribbon, Army Overseas Service Ribbon (3 awards), Vietnam Service Medal (4 campaigns), Republic of Vietnam Campaign Medal, and Republic of Vietnam Staff Service 1C Medal. After retirement Carl and Nancy did not stop traveling. From home, first in El Paso, TX, then Cloudcroft, NM, and later Jonesborough, TN, they traveled all over the world. Favorite locations included Germany, Italy, Greece, and Australia. While Carl was deployed to Vietnam, he was able to meet with Nancy for a brief R&R in Hawaii; after his retirement the Aloha State became one of his favorite places. For many years, the two would spend winter months in Hawaii and take extended trips to Europe at other times. Carl is survived by his wife Nancy; children April Borel, Victoria Zimmerman and husband Carl, Karyl Anne Kincheloe, Julia Johnson and husband Murphey, and John (Jay) Kincheloe and wife Cynthia; grandchildren Pierre Borel, Ira Henry, Lola Henry, John Henry, Chris Zimmerman, Marisa Zimmerman, Jake Zimmerman, Kyra Snook, Renard Kyle Barone, Clayton Barone, Deanna Delgado, Kathryn Kincheloe; and twelve great grandchildren, plus one on the way! Carl was preceded in passing by his parents O.D. and Lola; his siblings Marion, Betty, and Louise; and his son-in-law Dr. Terry Borel. Carl was a devoted Christian and a member of Boones Creek Christian Church. Carl lived a very full life and will be missed by many! His children, family, and friends would tell you that he was the kindest and most giving person you would ever meet. He walked the walk and enjoyed nothing more than helping others. The family is very thankful for the care given to Carl by Anita West and Amy Fletcher. Visitation will be at 5 pm with service at 6 pm on Sunday, October 17th, 2021, at Dillow-Taylor Funeral Home, 418 West College St., Jonesborough, TN. Graveside service will be held on Monday, October 18th, 2021, at 2 pm, at Mountain Home National Cemetery in Johnson City, TN. Memorial services will be conducted by David Clark and Dick Morris. In lieu of flowers, please make donations to Daily Bread Community Kitchen, Recovery Soldiers Ministries, or the Salvation Army.
Leave an Eulogy or Condolence for Colonel Carl E. Kincheloe (U.S. Army Retired)
EULOGIES & CONDOLENCES
10/17/2021
Billy kyker jr
Sorry to hear about your loss. Prayers and condolences to the family during this time.
10/16/2021
Pat Dyer Bolton
Nancy and family, So sorry to see Carl's passing, but get comfort that he and dad have met in heaven, and I hope they are behaving! I'll never forget Carl telling about your travel trips . My favorite is dad trying to talk him into driving the rental car in Hawaii and Carl still kept saying "no Boge, I can't let you drive this car". Finally, I think they were going to the commissary, dad wore him down buy suggesting "just let me drive to the next parking space". The Colonel gave in. Dad went to the next parking space and got out saying "Now I've driven in all 50 states!" What great friends you were to Jo and Grayson. Thank you for the trips. These memories live on and on after we leave this earth God bless your family.
The finest officer I ever served with in my career. Special man with all the leadership skills on display everyday. Loved by his troops and respected by everyone. Could solve any problem quicker than most. Unique communicator who was such a decisive man. What a wonderful long life for Carl that was blessed with an adoring wife.
10/15/2021
Martin C Skulas
I had the honor of working for COL Kincheloe when he was the Post Commander and I was his Admin Officer at Caserma Carlo Ederle. He was a consummate professional and leader with a wry sense of humor. When working on my rating, COL Kincheloe asked my help for the spelling of "poor" and would spoof the staff on a regular basis. I was sad to see him depart Vicenza in 1980, but was delighted to meet up with him in 2013, again in Italy. He, Nancy, and I caught up on old times. My condolences to the family on his departure.
10/15/2021
Bernie and Helen Gray
Nancy and family, Our thoughts and prayers are with you.
I knew Carl most of my life as we were both Hillcrest residents growing up. He and I were part of a group of friends who knew each other over many years. I will remember Carl as a kind, caring person with a great sense of humor and a loyal friend. He was a good person.
10/15/2021
Millard and Judy Garland
Love you,so very sorry.❤️
I knew Carl many years as we were both "Hillcrest People" and shared many friends and experiences . He was steadfast, kind, loyal friend to all.
10/15/2021
Dick and Freda Smoot
Nancy, we are so sorry for your loss. Please know that you and your family are in our thoughts and prayers
10/14/2021
Elia C.Dimitri,MD
Sorry to hear of Carl's death. We were friends way back in the Hillcrest Drive days. Played many a ballgame together at Kiwanis Park, sledded on Delaware St., and trick/treated on Halloween. I married a colonel's daughter during my service time, and I relate to his stellar career. Hope Sammy remembers me as well. Best wishes to all his family.
I am so sorry for your loss of Carl. What a wonderful life he had and I know it will leave you with memories to sustain you now during this difficult time. Thinking of your family during this difficult time.
It's hard to remember a time when Carl was not a friend - Junior High, Science Hill, ETSU , and always Fist Christian Church growing up. It's odd that we didn't see more of each other in the Army, but I remember meeting the family at Fort Bliss. When we can back to the area, Carl was one of the first to greet us and we enjoyed the Class of 1951 reunions and picnics together. We would also sometimes meet in our common home town of Jonesborough. He's one person I will always remember and value as a great and loyal friend.
10/14/2021
Christy Rabetoy
Sorry April, what an incredible man, father & husband. Your family will be in my prayers.
To Nancy and Family:I am so very sorry for your loss of Carl and know how much you will all miss him.He was a true gentleman and friend and I will always remember all our hiking together and his wonderful sense of humor.We have all been blessed by knowing him and I am sure you will all take comfort in all the many wonderful memories you have of him.He will be missed by so many.With love and heartfelt sympathy, Susan Peters
Just a wonderful person, hiked many miles with him in the mountains in Tn. Va. N. C. An to Europe. He will be missed.