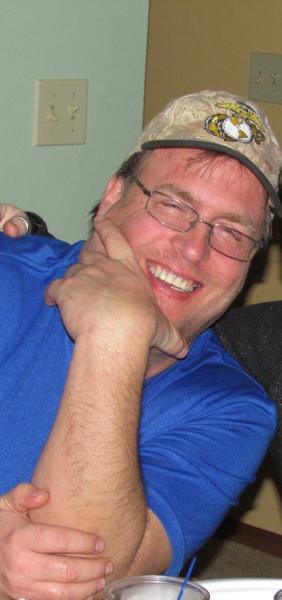 Joseph (Pops) Wojtasiak ,52, of Jonesborough, passed away Friday, October 8, 2021. The son of James and Wilma Wojtasiak, Joseph was born in Wisconsin on December 16, 1968.
Joe was a man of many talents. He enjoyed riding his motorcycle and anything to do with mechanics.
There wasn't anything he couldn't do or didn't know and was always willing to help others. For this he will always be known as The Man, The Myth, The Legend. Joe was a wonderful husband, father, and grandfather and will be greatly missed by all who knew him.
He is survived by his wife, Terri Wojtasiak, sons Donovan and Trevor Wojtasiak, daughter Alexandria Wojtasiak, siblings, Susie and Mike Roraff, Cheryl Sanders, Debbie Stewart, Mike and Kathy Wojtasiak, three grandchildren, and several nieces and nephews.
10/18/2021
C&C Millwright Greeneville, TN
We are praying for the Wojtasiak Family. We always enjoyed Joe coming by and seeing us. He started out as a vendor and quickly became our friend. He will be dearly missed by all who knew him at C&C. May God grant you peace during this difficult time.
10/15/2021
Jewel Strawcutter
So sorry to all of yall. This week has been very hard for our family. Praying for all of you at this time.
10/15/2021
Darrell & Debbie Baier
Trevor & Donovan were like my own kids when they were growing up. They were at our house all the time playing with our son and were the best kids ever. I am so sorry to hear about their father, Joe, passing. I only met Joe a few times but he seemed like such a good guy. Our condolences to the entire Wojtasiak family on this tragic loss.
This is one of the hardest things I have ever had to do. The loss of my youngest sibling has come way to soon. He was goofy, funny and oh so kind, and always smiling. He'll be greatly missed by all. Please get vaccinated.
So sorry for your loss. I have so many memories of Joe and I especially the few years we lived together. Will be greatly missed. God's blessing to you and your family
10/14/2021
Debbie and Jeff Jewett
Our condolences to the Wojtasiak family.