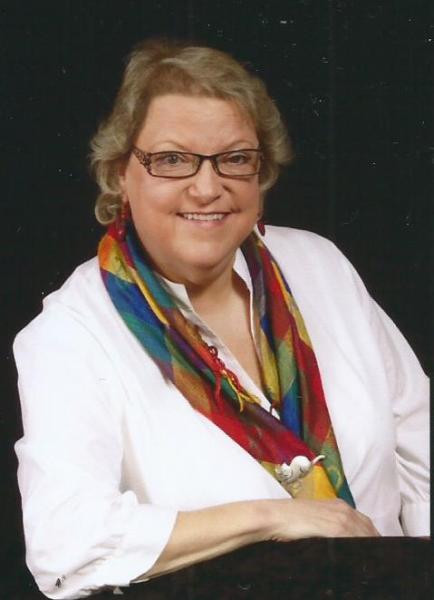 A celebration of life for Laurie E. Harvey will be held at 2 P.M. Sunday, Oct. 17, 2021 at Boones Creek Christian Church in Johnson City, Tennessee by Minister David Clark. The service will be live-streamed via the BCCC website. A graveside service will be held at a later date at Grove Cemetery in Kenton, Ohio.
She passed away at 1:43 A.M. on Tuesday, Sept. 28, 2021 at her home in Elizabethton, surrounded by family and friends. Help beyond price was provided by Ballad Health Hospice.
She was born on July 21, 1959 in Lima, Ohio to James H. and Barbara Sue(Robinson)Harvey. Her father survives in Kenton.
Also surviving are a brother, Bradley(Tammy)Harvey of Kenton; 3 aunts: Linda Robinson-Williams of Lafayette, OH, Jene Ann Wood of Kenton and Judy Harvey of Abilene, TX; 2 nephews: Ryan(Morgan)Harvey and Dana Harvey of Kenton; 2 nieces: Jennifer Harvey of Kenton and Amanda(Humberto Varela Arnoso)Harvey of Fontefria, Amoeiro, Spain; a grand-niece and grand-nephew: Catalina Varela Harvey and Victor Varela Harvey of Fontefria; cousins: Stacy Davis of Bakersfield, CA, Michelle Boghosian of Visalia, CA, Mark Harvey and Mike Harvey of Tulare, CA, Greg Harvey of Alvarado, Texas, Frederick Flores of Federal Way, WA and Stephen Robinson of Lafayette, OH.
She was preceded in death by her mother, Sue Harvey, sister-in-law, Tammy Harvey, 2 uncles: Joe Harvey and Tom Harvey and a cousin, David Harvey.
Laurie was a 1977 graduate of Kenton High School. She attended Johnson Bible University and Milligan University.
Laurie made Tennessee her home during the last 44 years of her life. During that time she worked as a christian school teacher, 13 years as a phlebotomist with Sycamore Shoals Hospital and the American Red Cross, and 18 years as secretary of Boones Creek Christian Church before health issues forced her early retirement.
Laurie never met a stranger, dearly loved cats and remained a loyal Buckeye fan.
In lieu of flowers, memorials may be made to Elizabethton-Carter County Animal Shelter or Recovery Soldiers Ministries.
10/14/2021
Greg, Jennifer, Merideth and Madeline Harvey
Laurie had a caring and loving spirit that few people have in this world. She loved her family, she loved her animals and she loved God. She was a caregiver from early on and was always willing to help those in need any way she could. We didn't get to spend a lot of time with Laurie because of distance but I treasure the memories we have of her. She was always upbeat and even through her health problems she always kept a positive attitude where most would wither. She will be missed by many and the world is a lesser place without her. She is among great company now and I pray for peace and healing for her dad Jim, her brother Brad and her nieces, nephews, aunts and cousins that carry her memory.
10/14/2021
Joel and Denise Morton
We were so saddened to hear of Laurie's passing. We haven't seen her in ages and that saddens us. She was truly a sweet, kind soul. She was such a joy to be around. All who knew Laurie, loved her. I do rejoice in knowing that she is at peace and full joy with the Lord whom she loved and served. We look forward to our reunion one day. Praying God's peace and comfort for her family in the days, weeks and months ahead.