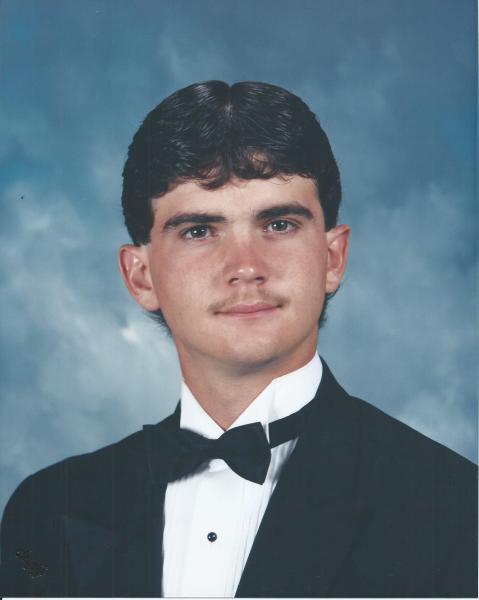 Keith Arrowood, 40, of Jonesborough, passed away Tuesday, October 5, 2021, at Franklin Woods.
Keith was a born in Greene County to Jean Kyker Arrowood and the late Rev. Larry Arrowood.
Keith enjoyed spending time with his Dad before he passed and always loved being with his son Brayden.
He is survived in addition to his mother by his son, Brayden Arrowood, sisters, Julie Rastall (Scott) and Lorie Fulton (John), nephews, Matthew Rastall and Logan Fulton, special friend Lisa Johnston and numerous aunts, uncles, and cousins.
Funeral service will be Friday, October 8, 2021, at 7:00 PM with Pastor John H. Moore officiating. The family will receive family and friends from 5:00 to 7:00 PM prior to service.
Graveside service will be Saturday, October 9, 2021 10:00 am at Fellowship Baptist Cemetery. Pallbearers will be Chad Harris, Bryan Kyker, Skipper Craddock, Shane Massey, Logan Fulton, and Matt Rastall. Honorary pallbearers will be Paul Carrol, Jerry Smith, Kyle Graham, and Brad Duncan.
Condolences may be sent to the Arrowood family online at www.dillow-taylor.com
10/09/2021
Kay and Sonny Miller
Julie I am so sorry for your loss. This has to be super hard after just losing your Dad. You and your family are in our thoughts and prayers. Love you sweet lady.
You've been a good friend of mine throughout high school years. Rest In Peace my friend!!
10/06/2021
Paul & Tammy Carroll
Keith you were more than a neighbor you were a great friend with a big heart ! We will miss you ! Praying God brings comfort to your mom ,family and friends !
Brayden, I am so sorry for your loss. I know this must be a terrible time for you. Please know that you are special and so very loved. You're in my thoughts, Brayden. With love, Mrs. Fair
Im sorry for your loss you all are in my thoughts and prayers
10/06/2021
Ricky and Sue Hammett
We are so sorry for your loss. Prayers for all