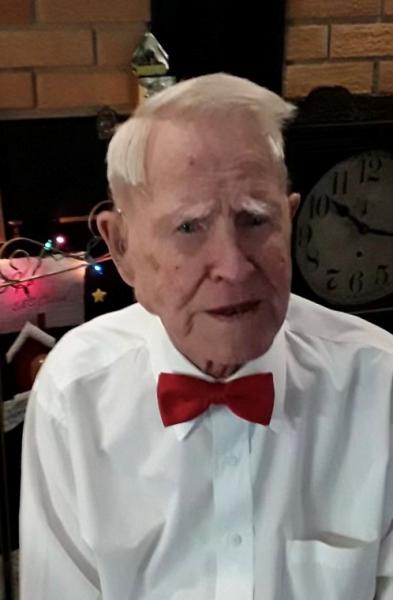 Mr. Everett E. Rash, age 101, of Gray, passed away Tuesday, October 5, 2021. The son of the late Andy & Lydia Haire Rash, Everett was born in Washington County on May 7, 1920.
Everett loved the Lord. He was a wonderful, loving and caring husband, father and grandfather.
He is survived by his wife, Ella, daughter, Mechele Hyatt (Brad), son, Wade Shaw (Alena), grandson, Michael Mabe, granddaughter, Faith Mabe, great-grandson, Colton Ford, and special caregivers, Theresa Greer and Amber & Blain Phillips.
A private graveside service will be held at Fairview Cemetery.