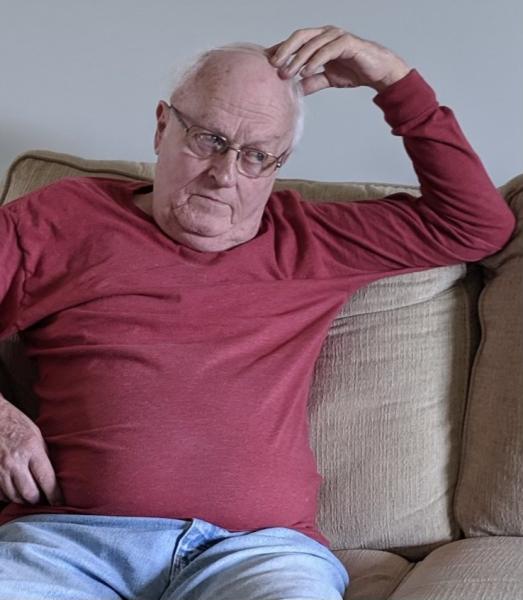 Mr. Larry Story, age 73, Jonesborough, passed away Monday, September 27, 2021 at Johnson City Medical Center.
Mr. Story was born in Washington County and the son of the late Clarence & Rovena Wagner Story. He was also preceded in death by a daughter, Michele Garst.
Survivors include his wife, Jane McInturff Story; son, Jason Story; Brooke Story; grandsons, Wyatt Story and Matthew Garst; two brothers, Jerry Story (Nancy) and Lynn Story (Betty); and several nephews and nieces.
Graveside services will be conducted 2:00 pm Saturday, October 2, 2021 at Roselawn Memory Gardens with Pastor Robert Pruitt¬¬¬ officiating.
Pallbearers will be Jason Story, Jerry Story, Lynn Story, Brett Story, Ralph Cooper and Matt Mazzei.
Thinking of you and praying for sweet peace and comfort from our Lord and Savior both now and the day's ahead!
09/30/2021
Donna Wagner Grubb
We were very sorry to hear of Larry's passing. Our prayers are with you all. William, Donna, and Sarah Grubb
Jane and Jason, I'm so sorry for your loss. Larry was alway full of wit. He aways ment well. I know he will be dearly missed. Prayers for you all.
Jane, I am so sorry for your loss of Larry. I am praying that God will wrap his loving arms around you and give you comfort and peace. Jason, Wyatt and Matthew are in my thoughts and prayers. If I can do anything to help you please just call me. Love and prayers for all of you.
09/29/2021
Randy and Cathy Humphries
Jane and rest of the family; So sorry to hear about my buddy. My prayers are with you all.