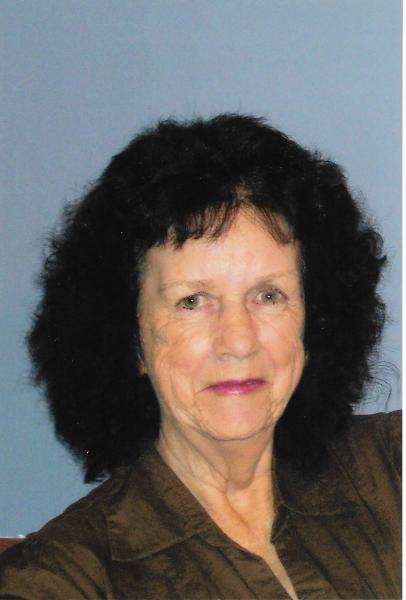 Imogene Jane Ryan, 80, of Jonesborough, passed away Sunday, September 26, 2021. The daughter of the late John & Zelma Trent Spears, Imogene was born in Kingsport on June 7, 1941.
She was a member of Bethany Baptist Church.
Imogene is survived by daughters, Kathy Crawford (John) and Amy Dyer (Mike), son, Jamie Ryan (Crystal), grandchildren, Sarah Norton (Josh), Christopher Mullins, Toby Mullins, and Matthew Shane Dyer, great-grandchildren, Darian Norton and Reagan Norton, special nieces and nephew. Lisa, Juanita, and Kenneth, brother, Ray Spears, friend Don McCann, and her "dearest and best" friend, Sharon Yarbor.
In addition to her parents, Imogene is preceded in death by her husband, Dewey Ryan, twin sister, Josephine Ryan and siblings, Gladys Bethany, Aldie Whitaker, Roy Spears and John Spears.
A visitation will be held at Dillow-Taylor Funeral Home on Tuesday, September 28, 2021, from 4:00 PM to 6:00 PM, with a graveside service to follow at Bethany Baptist Church Cemetery, Jonesborough, TN.
Pastor John H. Moore will be officiating.
Pallbearers will be Jamie Ryan, John Crawford, Josh Norton, Kenneth Ryan, Russell Bowery and Craig Wyatt.
Honorary Pallbearers are Christopher Mullins, Toby Mullins and Darian Norton.
Dillow-Taylor Funeral Home & Cremation Services, Jonesborough, TN. 753-3821
We are sorry for the loss of your sweet mom and grandmother. Praying God weeps his arms around you and comforts each if you. Sending our love and prayers Trena & Worley
09/28/2021
Paul and Debbie Masters
Dear Family, We are so sorry for your loss. I remember fondly attending church with Jean and family at Bethany when my dad Junior Deakins was pastor. God Bless
So sorry for your loss. Keith and I are praying for your family. Imogene was a very sweet and kind Lady.