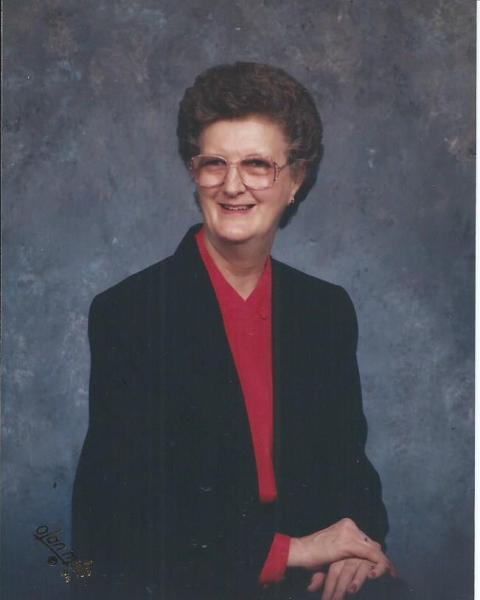 Mrs. Virginia Kathleen Tadlock, age 87, Jonesborough, passed away Monday, September 27, 2021 at the Johnson City Medical Center after a brief illness.
Kathleen was the daughter of the late Mary Saylor. She was also preceded in death by her husband, Beryl Tadlock and a daughter, Mary Jane Smith.
Survivors include a son, Michael Tadlock (Sheila); son-in-law, Rick Smith; step-grandchildren, Kathy Rodefer (Josh) and Cole Standley (Becky); step-great-grandchildren, Kaylee, Kolton, Maddie and Makayla.
Friends may come by Dillow-Taylor Funeral Home from 10:00-1:00 pm Wednesday, September 29, 2021 to view and sign the register. Graveside services will follow at 3:00 pm Wednesday at Maple Lawn Cemetery with Rev. David Reece officiating.
Pallbearers will be family & friends.
Memorial donations may be made to Washington County Animal Shelter 3411 N. Roan Street Johnson City, TN 37601.
10/01/2021
Jeanette Rodefer Day
Mike,Shelia,Katy,Cole,family,I was very sad to hear of the passing of Misses T she was always very kind to me and my family,each of you are in my thoughts and in my heart you had been hit with heartaches may God see you all through the days ahead and the his love be with you all and I am sorry for your sister also,
09/28/2021
Paul and Debbie Masters
Dear Family, We are so sorry for your loss. the last time I saw Kathleen was at the beauty shop. God Bless
My prayers go out to the family. They have suffered a tremendous loss. Kathleen (Moma T) was a very special person in my life. She was always there for me if I needed someone. I will always keep her in my heart. She was like a mother to me. Heaven has gained one beautiful angel.
09/28/2021
Catherine jeffers
RsrsearsA sweet person inside and out ….Enjoyed working with Kathleen for many years sears ,j.