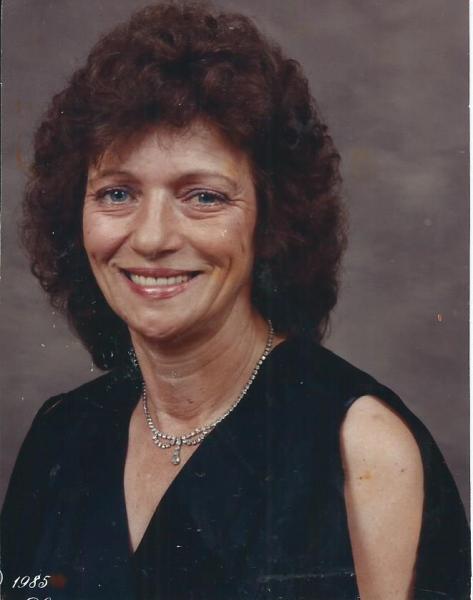 Mrs. Shelby J. Malone Greene, age 83, Jonesborough, passed away Sunday, September 19, 2021 at Johnson City Medical Center.
Mrs. Greene was born in Washington County and the daughter of the late Bruce & Louise Evelyn Milhorn. She was also preceded in death by her husband, LeeRoy Malone, second husband, Eddie Greene, a son, Leroy Malone, three brothers and one sister.
She was a member of Chestnut Grove Union Church.
Mrs. Greene enjoyed cooking, flowers and most of all, taking care of others.
Survivors include a daughter and son-in-law, Jane & Chris Snyder; grandson (her pride & joy), Michael Martin & fiancé Kelly Tyree; great-grandkids, Austin & Mackenzie Winfrey; sister, Patsy Brooks; brother and sister-in-law, Powell & Judy Milhorn; and all of the children that thought of her as a mom, grandmother and nana.
Friends may come by Dillow-Taylor Funeral Home Wednesday, September 22, 2021 from 10:00-2:00 pm to view and sign the register.
Graveside services will be conducted 4:00 pm Thursday, September 23, 2021 at Maple Lawn Cemetery with Pastor Ken Gaskin officiating.
Pallbearers will be family & friends.
We are deeply sorry for your loss. Love and prayers to you Jane and Chris. I only met Shelby once but she was so sweet. Michael thought the world of her. She was a lovely lady.
Jane We were so saddened to hear of the loss of your mom. Shelby was such a special person and a friend to everyone she met. Nana to Tessa who always loved her so much and good friend to me. She took care of all she met. She will be dearly missed but is having a great reunion in heaven.
09/21/2021
Stella Mae Coffey turnmire-lewis
Jane I am so heard about your mom passing away u know that she is happy seeing your dad and Leroy in heaven I do understand your pain just remember the good times with your mom may God be with u and Chris my number is here if u need talked at 423-741-6236 I am sorry that I can't there for u but I am with u in spirit remember that I love u Jane
09/20/2021
tammy greene surcey
so sorry jane to hear of your moms passing i know what your going thur cause my mom just passed on the1st thoughts and prayers be with you during this time and the days to come
Jane, so sorry to hear this Shelby was a special person, she was so good to me when I came into the family. May GOD hold you close and know Shelby got her long awaited and well deserved angel wings ...
JANE AND FAMILY, MY DEEPEST SYMPATHY FOR THE LOSS OF YOUR MOM. MAKE YOUR FAITH GIVE YOU STRENGTH AT THIS MOST DIFFICULT TIME. YOU ARE IN MY THOUGHTS AND PRAYERS DOROTHY
09/20/2021
Jennifer Dunbar
Jane, I am so sorry about your sweet momma. I don't have the words to say to comfort you. It broke my heart to hear the news. Just know that she is a much better place than us and that we will be together with them soon. I love you
Thoughts and prayers for you and the family.
09/20/2021
Sonya Campbell Wilson
Jane, we loved your mom. She was the sweetest woman and the best cook ever. I know you will miss her buy I have no doubt that she went to Heaven on an express train! You all are in my prayers.