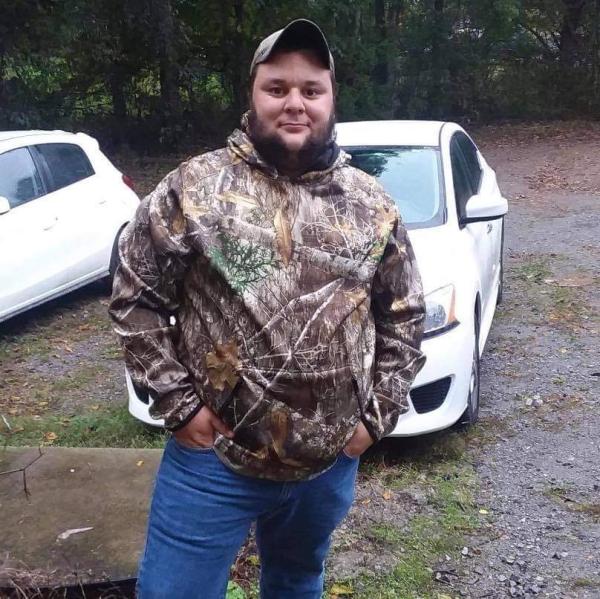 Mr. Gabriel Burrows, age 24, died as a result of an accident Wednesday September 15, 2021.
Gabe was a native of Washington County Tennessee and the son of Rickey and Suzi Greer Burrows.
He was preceded in death by sisters Tasha Garland and Tabitha Burrows.
Gabe was a member of New Life Christian Fellowship Church.
Gabe was a Harley Tec. at Wrecking Crew Harley Davidson. He loved riding and working on Harleys, he also enjoyed hunting, fishing and cooking.
Survivors in addition to his parents include his fiancé Madison Hurst, brothers and sisters, Noah Burrows, Isaiah Burrows, Lukas Burrows, Rick Burrows, John Burrows, Charity Beck Anna Burrows and Josh Garland; grandmother Mary Morelock, and several aunts, uncles, nieces, and nephews.
Funeral service for Gabe will be Monday September 20, 2021 7:00pm at Dillow-Taylor Funeral Home. The family will receive family and friends from 5:00 to 7:00 PM prior to the service.
In lieu of flowers donation made be made to the Manna House 116 West Walnut Street Johnson City Tn. 37601
I am so sorry for your loss. I am praying for comfort for your family during this time!
So very sorry for the loss of your son Gabe. Praying for your family.
09/19/2021
Kathy Covington
I'm very sorry about the loss of your son. I know you don't me but I'm a colleague of yours from ARCH. I will be praying for all of you.
09/19/2021
Roger and Angie Lawson
Suzi and family we are so sorry to hear of Gabe's passing. You all are in our thoughts and prayers.
09/18/2021
summer and matthew and harper bright
we are so sorry to hear about gabe he was a great person and loved everyone and could talk everyone's head off but he loved being with family and friends I know he will be missed he was taken to young and we are sorry for your loss and you all will be in my prayers
My brother we will ride to dinners again in the next world Love ya
09/18/2021
Bonnie Pacheco
I am Gabriel's biological Aunt. I am sending my condolences to my nephews Isaiah and Noah. I love the both of you and I will always keep Gabriel in my heart always.