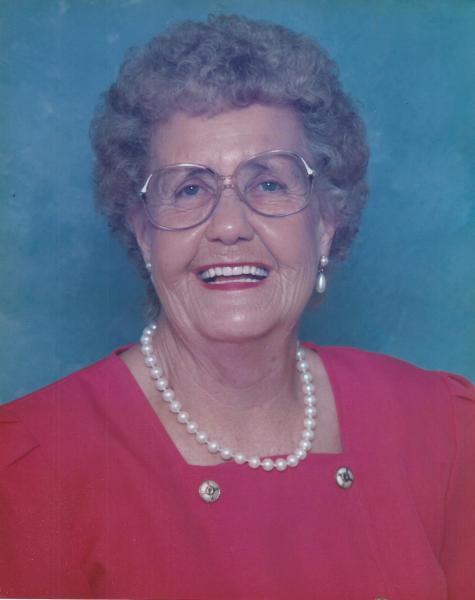 Mrs. Lois A Bacon, 88, of Telford, slipped into Heaven on Wednesday, September 15, 2021. The daughter of the late William Baxter & Birdie Chandler Martin, Lois was born in Unicoi County on December 22, 1932.
Lois was a member of Cherokee Baptist Church. She was a loving mother and grandmother. Lois enjoyed gardening and giving food from her garden to those she loved. Her grandchildren were her pride and joy.
She is survived by her daughter, Ann Shanks (Bob), grandchildren, Daryl Shanks (Brooke) and Melisa Nelson (Sam), great-grandchildren, Taylor Shanks, Cooper Shanks, Emma Nelson, Brandon Nelson, special niece and nephew, Larry Bacon and Brenda Leseur, along with other nieces and nephews.
Lois was preceded in death by her husband, John Bacon, and siblings, Robert Martin, Theo Ward, and Louise Bacon.
A graveside service will be held at Maple Lawn Cemetery on Sunday, September 19, 2021, at 2:00 PM. Friends are welcome to view and sign the register book at Dillow-Taylor Funeral Home from 9:00 AM to 3:00 PM on Saturday, September 18, 2021.
Mike Garland will be officiating.
Pallbearers will be Daryl Shanks, Cooper Shanks, Sam Nelson, Jonathon Hartman, Larry Bacon, Shane Williams and Matt Rice.
Honorary pallbearers will be Frank Huscroft, Eddie Leseur and Eddie Surcey.
In lieu of flowers, donations may be made to St. Jude's Children's Research Hospital. www.st.jude.org or mail in donations to 501 St. Jude Place, Memphis, TN 38105.
For those wishing to attend the graveside service, please meet at the funeral home on Sunday, September 19, by 1:30 PM.