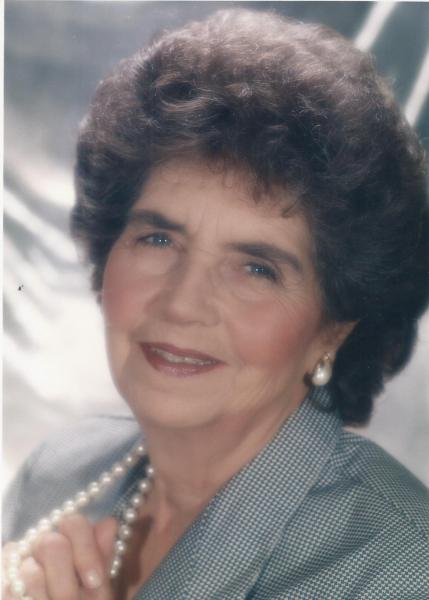 Mrs. Eva "Ruth" Mitchell Snapp Dunbar, age 91, Limestone, went to her Heavenly home on Thursday, September 9, 2021 at her residence surrounded by family.
Mrs. Dunbar was the daughter of the late Ray & Flora Chandler Mitchell. She was also preceded in death by her husband, Hal Snapp, son, Richard Snapp, husband, Jesse Dunbar, sisters, Kathryn Mitchell, Sue Callahan, Diane Mitchell, Jean Saults, Joann Mitchell and Barbara Tester, and two brothers, Ivan Mitchell and Earnest Lee Mitchell.
Survivors include sons, Bobby Snapp (Debbie), Hawkins Snapp, David Dunbar & John Dunbar; daughter, Ginger McAmis (Guy); grandchildren, Steven (Heather), Adam Snapp (Valerie), Jessica & Zachary (Haley) McAmis; great-grandchildren, Hollynn, Ireland, & Audrey Snapp, Alivia & Emrick McAmis; brothers, Ronald & Donald Mitchell; special niece, Charlee Sue Callahan; and great nephew, Charles Levi Archer Callahan.
The family would like to extend a special thank you Ballad Hospice, nurse Sara and Paige McClanahan for their wonderful loving care.
Graveside services will be conducted 11:00 am Monday, September 13, 2021 at New Salem Cemetery with Rev. Garry Edwards and Rev. Ron Owens officiating.
Pallbearers will be family & friends.
In lieu of flowers, memorial donations may be sent to New Salem Baptist Church Cemetery Fund 421 Lester Snapp Rd. Limestone, TN 37681.
09/12/2021
Susie Gillis Bennett
So sorry, sending love and prayers to you all. Love, Susie
09/12/2021
Daniel & Alda Kennedy
Our Condolences to the family of Ms Ruth, she will be missed
So sorry for your all's loss, may god bless and keep you.
09/10/2021
Howard and Betty Gillis
To Ruth's family our thoughts and prayers are with each of you in the loss of your mom. She was a special lady and a friend for many years. She will be remembered as a lady who loved her family and her Lord.