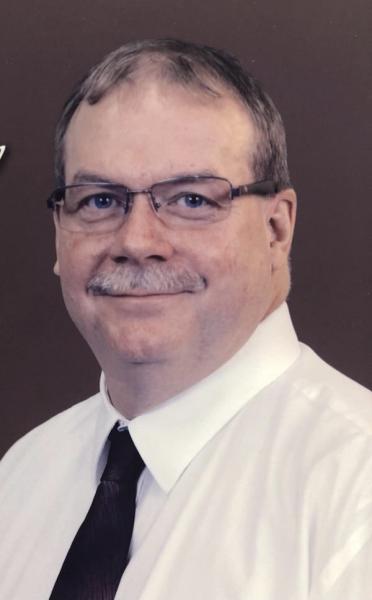 Mr. Thomas "Eddie" Taylor, age 56, Jonesborough, passed away Monday, September 6, 2021 at Johnson City Medical Center.
Mr. Taylor was born August 26, 1965 in Lexington, Kentucky and the son of Barbara (Ricky "Pops") Ledford and the late Thomas Edward Taylor Sr.
He was the Manager of Ingles Grocery Store in Boones Creek.
In addition to his mother and "Pops", survivors include his wife, Teresa Casey Taylor, Jonesborough; his son Joshua Taylor and fiancé Erika Story, daughter Amber Johnson, and special daughter, Eryn Chischilly of Pennsylvania. Grandchildren Nakita Joann Russell, Hannah Wright and Ryan Wright of Pennsylvania. Siblings Lori (Ike) Wilson of Erwin, Liz (Barry) Spurlin and Wanda Stanton of Kentucky, Herbert "Herbie" (Dana) Ledford; mother-in-law Linda (Ricky) Love, sister-in-law Cindy (Tim) Robinson and several nieces and nephews. Mr. Taylor was preceded in death by Mary Taylor, Sister.
Mr. Taylor was a third degree Master Mason, a Noble of the Jericho Shriners, member of Jericho Mobile Patrol and past Master of Unicoi Lodge.
Mr. Taylor enjoyed riding his motorcycle, vintage automobiles, Ella his beloved Rottweiler and Shadow his cat.
Funeral service for Mr. Taylor will be Thursday September 9, 2021 7:00PM at Dillow-Taylor Funeral Home with Pastor John H. Moore officiating. The family will receive family and friends from 4:00 to 7:00 PM prior to the service.
Graveside services will be Friday September 10, 2021 11:00am at Fairview Cemetery.
Pallbearers will be friends and family.
Honorary Pallbearers will be employees of Ingles store #372, Members of the Unicoi Masonic Lodge and Jericho Mobile Patrol.
09/13/2021
Brad Rainwater
Eddie was a great man, and a great store manager…. He will be deeply missed. My condolences to his family
09/10/2021
Teresa mccurry
I have shopped at ingles since it opened in boones creek. Eddie always had a smile. And readiness
09/10/2021
Teresa mccurry
I have shopped at ingles in boones creek since it opened. Eddie always had a smile on his face and readiness to help. One time something was priced wrong for the trouble Eddie gave me full price of item. That touched me. Before I hear of Eddie's passing me and my sister had to go by ingles and get my brothers meds. We talked about Eddie how friendly he was and a great manager. Family my heart is broken. God speed...
Worked with Eddie first at Whites quite a few years ago. Now I work for Nabisco and have had the pleasure for years working with him at Ingles. Eddie was always the same every time you saw him. Always top notch in my book. Praying for strength for his family.
09/10/2021
peggy taylor, lexington ky
J knew Eddie as a teen ager here in lexington when he would be with his grandmother Wanda, which is my moms sister Addie.I am so sorry to hear of Eddie passing,such a good looking man.prayers for the family.peace to all of you and God bless
09/09/2021
Rebecca Taylor
Prayers for your loss
My condolences to the family and friends. I'm sorry for your loss.
I worked with Eddie Taylor, he was a great man & friend. He was an excellent store Manger, he was always friendly and funny he will be greatly missed.
09/09/2021
Jeff & Sandy Street
Eddie was a wonderful person and a great friend. He will be missed. Our love and prayers go out to the family.
Sorry to hear of Eddie's passing passing. I worked with Eddie a number of years at the Boone's Creek Ingles. He was proud of his store and his association with Ingles. I know that from conversations we had together, his wife and family were important to him. He will be missed by his customers and those that worked with him. May God bless and give his family comfort.
09/09/2021
Keith & Lynda Whittington
Teresa & Family, Our heart felt sympathy goes out to you in the loss of Eddie. He will certainly be missed. May you find comfort and peace in God's amazing grace for the difficult days ahead. Love & Prayers.
I did not know Eddie very well but well enough to know he was a good man and loved his family. He was always upbeat, smiling and had a good word to say about everyone. I wish I had the time to get to know him better because I know he would have always been a good, faithful and loyal friend. Rest in Peace my friend and Brother and comfort to your family during these difficult times. Until we meet again!
prayers for the Taylor family,Good Friend,Great Store Mgr.
Words cannot express my heartfelt sympathy in the loss of your husband. My prayers and thoughts are with you.
09/08/2021
Joey and Jennie Greene
We are so sorry for your loss. Our thoughts and prayers are with you.
Teresa, I am heart broken for you and your family's loss . I enjoyed waiting on Eddie at Gray FH branch May the Lord's love sustain you. Love and prayer to you and your family
09/08/2021
Danielle Swain
Teresa- I am so sorry to hear about your loss. We are thinking of you and keeping your family in our heart and in our prayers.
Sending thoughts and prayers. I am very sorry to hear about this.
09/08/2021
Alice Lawson (Shelby's sister in law)
Prayers of comfort sent to the family. So sorry for your loss.
09/08/2021
Carol sells carter
Shopped at ingles for years and always enjoyed his smiling face Prayers for each of you
Eddie was a great man that gave me his time. He gave me the confidence to move up and go for it. He will be missed greatly.
09/08/2021
Sophie Fisher (Rancier)
Eddie was one of the best managers and nicest people I ever had the privilege of working for. My condolences to all of his family. He will be greatly and sorely missed.