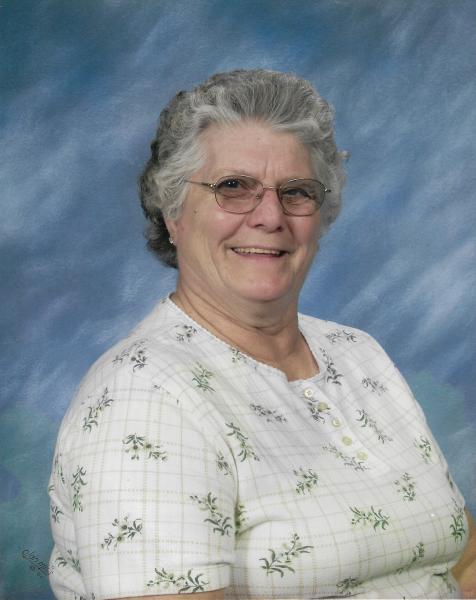 Ethel "Jackie" Edwards Greene, 83, of Jonesborough, passed away Wednesday, September 1, 2021. The daughter of the late Peco & Mary Ella Edwards, Jackie was born in Washington County on November 25, 1937.
Jackie never met a stranger. She was a member of Westside Christian Church and the Leesburg Ruritan. She attended church all the way up until her health began to decline. Jackie was a beloved mother & mamaw who will be greatly missed.
She is survived by daughter, Tammy Sarcey (Paul), God-daughter, Scarlett Dennison (Jeff), grandson, Christopher Lee Greene (Rita), God-granddaughter, Jade Shanee Dennison, great-grandchildren, Eviane Greene, Tyllee Greene, and Zinnia Greene, brothers, Charles Henry Edawrds (Lynda), Gordon "Butch" Edwards, sister-in-law, Lee Edwards, brother-in-law, Hasklee "Jamup" Greene, and several nieces and nephews.
Jackie is preceded in death by her husband, Cecil Greene, son, Gary Dean Greene, brother, Gene Edwards, and 3 aunts.
A special thanks to Jackie's God-granddaughter, Jade, for being there with her in her final moments.
The family will receive friends at Dillow-Taylor Funeral Home on Saturday, September 4, 2021, from 1:00 PM to 3:00 PM, with the funeral beginning at 3. The graveside service will follow at Maple Lawn Cemetery.
Pastor Tony Marr is officiating.
Pallbearers will be members of the Leesburg Ruritan.
In lieu of flowers, donations may be made to Dillow-Taylor Funeral Home to help with the final expenses.
09/17/2021
Paul and Debbie Masters
Dear Family, We are so sorry for your loss. God Bless
09/04/2021
Carl and Sandra Cooper
To the entire family we are so sorry for your loss. May God surround you with love and strength at this time.
09/04/2021
Geraldine Greenwell
Jackie had a big smile and something good to say every time I saw her. I will miss seeing her and I am sure there are many, many friends who feel as I do. My sympathy to the family during this sad time.
09/03/2021
Darrell and Betty Jo Dempsey
So sad to read of Jackie's passing. We can't forget her sweet greetings each Sunday morning as we entered for worship. She loved the church and her Lord Jesus Christ. She was a good friend. Our thoughts and prayers are with you.
Tammy so sorry to here about your mom.I always enjoyed talking to her with memories of us-growing up together,ballgames,etc.She will be missed.Keeping you in my thoughts and prayers.
09/02/2021
Stella coffey turnmire-lewis
Tammy I am so sorry about your mom. Tammy remember the good and bad times they r more good than bad. We know that your mom is seeing her friends and family now just remember that we will see her again one day John 14:1-6 love u Stella Mae