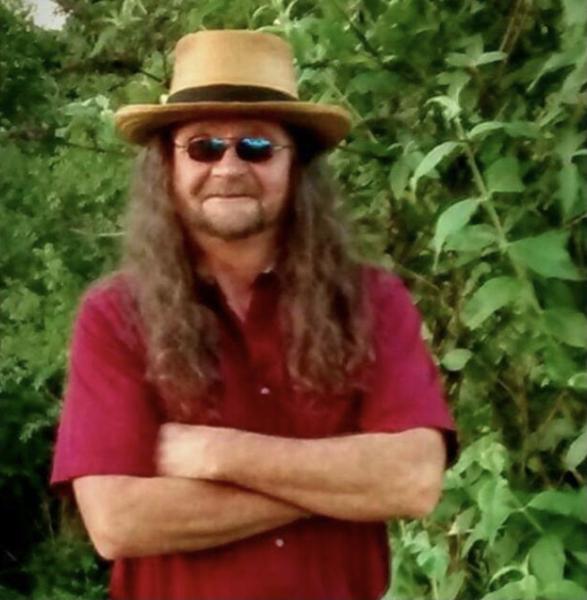 Mr. Richard Wayne "Pete" Crawford, age 61, Jonesborough, passed away Monday, August 30, 2021 at his residence surrounded by his loving family and friends.
Mr. Crawford was born in Washington County to the late Ralph "Zeke" and Mildred Louise Lilly Crawford. He was also preceded in death by his brothers, John and Randy Crawford and sisters, Jean Johnson and Martha Nell Yates.
Mr. Crawford loved cooking and being a chef. He also enjoyed riding his Harley and spending time with his family and playing his guitar.
Survivors include the love of his life, Becki Sue Griffith Crawford; son, Richard "Gator" Crawford (Mary Jo); step-son, Jeremy Rutledge; grandchildren, Brett Crawford (Camille), Ethan Crawford and Toby Heaton; great-grandchildren, Khloe and Taysom; brothers and sisters, Tom Crawford (Ernestine), Irene Foulks (James), Billie "Mag" Baines (Gary) and Kathy "Duke" Horton; sister-in-law, Janice Crawford; childhood friend, Chet Laws; several nieces and nephews.
The family would like to extend a special thank you to Jodi Oliver and Robin Lilly for their help during the last few weeks of his life.
Funeral services will be conducted 6:00 pm Thursday, September 2, 2021 at Dillow-Taylor Funeral Home with Pastor John H. Moore officiating. The family will receive friends from 4:00-6:00 pm Thursday prior to the service. Interment services will follow at Maple Lawn Cemetery.
Pallbearers will be Highway Men Softball Team.
09/17/2021
Paul and Debbie Masters
Dear Family, We are so sorry for your loss. God Bless
09/04/2021
Carl and Sandra Cooper
So sorry to hear about Pete's passing. May God give you strength and his abounding love to get through this hard time.
I was so sorry to hear of the passing of Pete aka "Chef Tasty" for all the wonderful meals he made. Pete and my husband, Duane were the best of friends. They spent lots of time together he was even in our wedding! Pete always brought a smile to everyone with his big laugh and sense of humor! I pray that God comforts all of those he left behind! He will surely be missed! Sending love to the family.
09/02/2021
Scott Mazzei (Hollywood)
Gator, I'm so sorry to hear about Pete. He was so good to Eric and I. So many great memories of him. Loved him like a father. Prayers to you and your family.
Sorry to hear of the passing of Pete, living next to you all, we were all good friends. To all of you who remain, take care of each other, Woodrow Ave, is not the same, enjoyed all your friendship, Ralph.
09/01/2021
Mary Southerland
So sorry to hear this Gator. Prayers for your family.
09/01/2021
Richard and Rebecca Garst
Went to school with Pete he was always friendly and quick witted. My condolences to the family and our prayers are with you.
Hate to hear this my thoughts and prayers to the family. Pete was a good friend a good coach and a lot of fun and good times. Godspeed my friend!
Richard, I am so very sorry for your lose. Keep your memories close to your heart. He will live through you and all off your children. Prayers and hugs my friend. Love ya, Cynthia.
Such a wonderful person!! I will miss dearly! Prayers to the family and friends!!! Fly high with the Angel's my friend!!