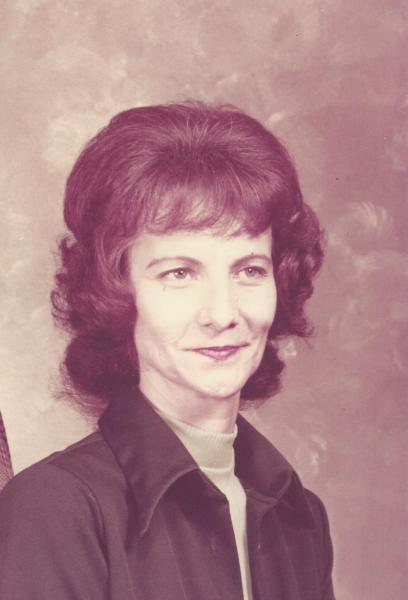 Mrs. Jaqueta "Jackie" Bailey, age 88, Jonesborough, passed away Sunday, August 22, 2021 at Johnson City Medical Center.
Mrs. Bailey was born in Arkansas and the daughter of the late Loyd Richardson and Ruby Sanders. She was also preceded in death by her husband, Estel Bailey, son, Wayman Bailey, daughter Linda Hokeland, step-son LeRoy Bailey and step-dad Thirl Sanders.
Jackie was owner and operator of Mountain View Restaurant for many years. She attended Limestone Freewill Baptist Church and Mount Zion Baptist Church.
Survivors include two sons, Dan Bailey (Sonja) and Allen Bailey; step-daughter, Janice Bradley; daughter-in-law, Donna Bailey; grandsons, Zachary Bailey, and Daniel Bailey granddaughters Katelan Bailey, Sherry Lawson, Sidney Bailey, Sandy Bradley and Brooke Bailey; great-grandchildren, Alexis Garland, Taylor Bailey, Mary Jane Bailey, Garrett Lawson, Bradley Cannon and Bailey Cannon; brothers, Ray Richardson, Richard Sanders; sisters, Shirley Burns, and Christine Bradley; and several nieces and nephews.
Graveside services will be conducted 1:00 pm Thursday, August 26, 2021 at New Salem Cemetery with Pastor Brian Nulf officiating. Everyone is asked to meet at the cemetery. Those wanting to pay their respect may do so Wednesday August 25, 2021 from 10:00AM to 4:00PM at Dillow-Taylor Funeral Home.
Condolences may be sent to the Bailey family online at www.dillow-taylor.com.
09/15/2021
Vivian Bailey Carlin
I am so sorry to Jackies famiy for their loss. Even though I have not seen her for many, many years I have only fond memories of her and had hoped to reconnect soon. Her heart was good as gold and the love she gave to my mother and I was never forgotten.
My sincerest condolences to all of Jackie's family. I always enjoyed talking with her and appreciated her cordial nature. She was a fine lady.
Jackie was a jewel. My condolences to the family. She will be sorely missed.
Jackie was always so nice to me down at the restaurant. She was a good person and will surely be missed.
08/25/2021
Ronnie and Janie Smith
We are so thankful that we have gotten to know Jackie over the past few years. She was one of the most loving Christian women we have been privileged to have had in our lives. Jackie loved people, especially children, and she gave generously to all who needed anything. No doubt she fed many, many people over the years. She always thought of the needs of others before herself, and she left a legacy of love in the family and friends who were fortunate enough to have been a part of her life. We rejoice that she is with our Heavenly Father, for, as little Mary Jane said, "I'll see her again in Heaven!" Ronnie, Janie and Mary Jane
08/24/2021
Charlene Boone
Prayers for all the family for the loss of Jackie... She was a sweetheart... She and I would meet to exchange granddaughters when they were growing up!
08/24/2021
James&Tina & TJ McCracken
We are so sorry for your loss. I worked for her at My. View Restaurant for a while. Jim worked for them on there farm . She will be missed a lot. She was a very nice person.