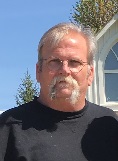 Mr. Edwin Ray "Eddie" Goodman, II, age 60, Jonesborough, passed away Monday, August 16, 2021 at home with his loved ones.
Eddie was born in Johnson City and the son of the late Edwin Ray & Margret Lucille Goodman.
Eddie was employed at Federated Motor Parts.
He was a member of Midway Baptist Church. He played the drums at Antioch and North Ridge community Churches. He taught himself to play the drums as a child and played through-out his adult life, traveling in many bands locally and across the U.S.
Eddie is survived by his wife of 25 years, Darla Goodman; son, Greer Goodman; sister, Judy Clouse (Michael); niece, Nikki Lefevers (Jon); nephew, Mikki Clouse (Crystal). Several Aunts, Uncles, Cousins, Great Nieces and Nephews.
Memorial services will be conducted 7:00 pm Monday, August 23, 2021 at Dillow-Taylor Funeral Home with Mr. Sal Cicirello officiating. The family will receive friends from 5:00-7:00 pm Monday prior to the service.
In lieu of flowers the family has ask for donations to be sent to The American Cancer Society, 871 N. Weisgarber Rd. Knoxville TN 37909.
Eddie was one of the best people I ever met in my life I will surely missing for the rest of mine I know in my heart is in heaven Amman that great can only be in heaven I miss you my old friend we will see each other again life is but a day and in the morning we must all go home I'll see you in the morning
08/23/2021
Wassan Broyles
Wow, I was in shock when I read in the paper that one of my Ford friends had passed away. I have known Ed for many years and although we didn't get to see each other very much he would always pop up at an auto parts house where we would catch up on what had been going on with each other. I would send Vickie to the parts house and say when you get there talk to Ed because he would tease her about what I was working on. He would help her when she needed something. I really loved the guy and I don't think he really knew just how much I thought of him. I wish I would have known that he was sick so I could have seen him and told him myself. I was always tickled to walk in the parts store and see Ed there, not only to get great service but I was always glad to talk to him. We both are car guys and everybody knows when car guys get together it's hard to get them to shut up, just ask their wife's. My condolences go out to the friends and family of Eddie Goodman. He will be missed by many and but never forgotten. May God bless you and be with you always Wassan, Vickie, Benny and Jennifer Broyles.
Sad to hear of the passing. Was always a friend when you needed one. Thanks for being my friend.
Eddie was a true friend and talented drummer. So many of us will miss his kindness and friendship. I feel blessed to have gotten to spend some time with him a few short weeks ago. My thoughts and prayers are with his family and friends.
08/23/2021
Rodney Baudinot
Another child-hood friend and graduating classmate gone way too early, as most, I was floored. I never knew Eddie without a pair of drum sticks in his hand. I have fond memories of our families camping together when we were young and riding motorcycles on Buffalo Mountain trails making sure we were covered in mud before coming back. He impressed me with the way he could ride a wheelie back then. Later years seemed to always be about cars. He was just one of those rare people that always considered you as a friend and genuinely glad to see you, no matter how long that may have been. I just wish I would have known he was sick. May God grant your family peace and comfort through this time of loss. The Baudinot family.
IM SO SORRY FOR YOUR LOSS. IT WAS A TRUE PLEASURE TO WORK WITH ED. I WOULDNT HAVE MADE IT WHILE WE WORKED AT JONESBORO TOGETHER WHEN RANDY WAS SICK. HE WILL BE SORELY MISSED.MAY GOD BLESS AND COMFORT EACH OF YOU.
A sad time for the family. Prayers are with you
I am completely floored! My best friend growing up through high school. I have never known a better man and friend in my life. God bless you and your family.
08/22/2021
Sheree Rosenbaum
I was so blessed to have gotten to know you, and call you a great friend. You will truly be missed RIP my friend.
RIP my friend Eddie! You could set your clock by his drumbeat. I was lucky enough to have him play drums at my last live concert in 2016! Love you Eddie
08/21/2021
John (Johnny) Stewart
Eddie and I were on stage performing just a few hours after meeting. I met up with the band he was in during a several week road trip. We became fast friends and roommates. Eddie was a great drummer and a great friend. I've seen him rewire the band van in a parking lot and change a U-joint on the side of a highway in the snow. You could count on Eddie like no one else I know. We weren't great at keeping in touch but I often think of him and Darla. I was there the night they met. I've told their story to many people over the years. Mostly, I share his hilarious East Tennessee vocabulary with folks. Eddie had a very quick wit. I could go on forever but I'll stop here. I'll miss you Eddie and I can't wait to see you in heaven. God be with you, Darla and Greer.
08/21/2021
Jennifer Tipton
You will be missed my dear friend . You were such a intelligent , talented and good person. My heart breaks for your Family and Friends may God comfort them with a comfort that only he can give during this difficult and sad time. Thank you for always being a good Friend to me in the short time we have known one another Rest in Peace in the arms of Our loving Savior.
Eddie taught me alot about cars,the auto parts business and life itself. You will be greatly missed my friend.
I will always think of you when I hear music...... You will be missed......Tell all our family in heaven hello.... Those you leave behind really love you .....
08/21/2021
Lisa Crawford Morrell
Judy, Darla, and family I am so sorry about Eddie. Prayers for strength and peace for you at this time.
I enjoyed talking to Ed, he always was ready to help, with a listening ear. He was a friend that will be missed
May God comfort you in this time. So many sweet memories of Eddie. Darla and Greer we are praying for you and we love you. The Edens Family
08/20/2021
Glenda McCracken
Darla and Greer we are sadden to hear of your lost. We are blessed to have crossed paths with Eddie and you two. Our hearts and prayers go out to you. Heaven has gained a great drummer so remember that when you hear the thunder roar for Eddie is playing for our God and Christ Jesus . Love you and please let us know if you need anything ❤. Love in Christ. Les and Glenda McCracken and kids.
Ed was like a brother to me . In the short time I new him he became a great friend and coworker. He was a kind and generous man and would do anything for you. He will truly be missed. R.I.P. my brother.