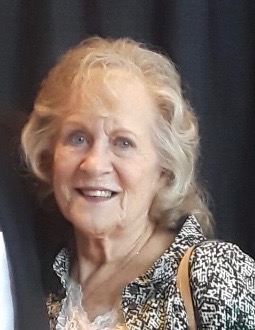 Mrs. Helen Imogene "Jean" Bell, age 84, Johnson City, passed away Monday, August 16, 2021 at her residence.
Mrs. Bell was a native of the Lamar Community of Washington County, TN.
Jean was married for 47 years to Howard Dexter Bell, also of the Lamar Community, and lived in multiple US Cities before returning to Johnson City. Throughout her life, Jean ministered to the elderly, serving as a Nurses' Aide Supervisor in extended care facilities and as a personal caregiver in private homes.
She was a member of Wesley Memorial United Methodist Church.
Jean was preceded in death by her husband, Howard Bell, daughter, Vicki Stephenson, parents, Paul & Mafra Aldridge, brothers, Duard Aldridge and Charles Aldridge, grandson, Jack Stephenson, and a granddaughter, Maryn Stephenson.
Survivors include a daughter and son-in-law, Sherri & Rick Fiechtner, Johnson City; son-in-law, John Stephenson, New Jersey; granddaughters, Jordan Stephenson, Lindsay Fiechtner and Elizabeth Fiechtner; sister-in-law, Pat Aldridge-Hinkle and husband Clark; and several nieces, nephews and great nieces and nephews.
Celebration of life services will be conduced 3:00 pm Sunday, August 22, 2021 at Dillow-Taylor Funeral Home with Reverend Doctor Robert Countiss officiating.
Private graveside services will be conducted at Mountain Home National Cemetery.
In lieu of flowers, the family request donations be made in memory of Jean Bell to the Washington County Animal Shelter, 3411 N. Roan Street Johnson City, TN 37601.
08/22/2021
Rachel Thompson
Mrs. Jean was a dear friend to myself, my children. She was very close to my ex husband. We met her, and fell in love with her around 2005 I believe. She had moved back from Texas. She was such a sweet, funny woman. May she rest in eternal peace.
I was so shocked to her of Jean's passing. She was such a wonderful and funny lady. I wasn't around her much but the times I was were good. I always loved talking to her. My condolences to Sherri and her family. Love you all!!