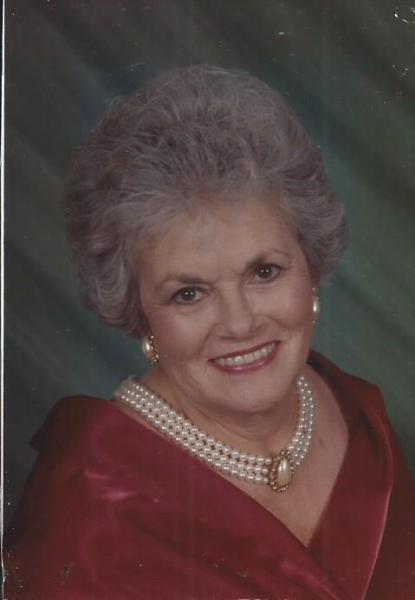 Mrs. Audrey Lucille Ayers, age 88, Jonesborough, passed away Tuesday, July 27, 2021 at her residence.
Mrs. Ayers was born in Washington County and the daughter of the late James D. & Cleo Hensley Street. She was also preceded in death by her husband, Albert Ayers, brothers, James D. Street and Ray Street and a sister, Wanda Street Dykes.
She was a lifelong member of Providence Presbyterian Church where she taught a children's class.
Lucille worked for Magnavox in Greeneville for 35 years.
Survivors include her siblings, Dean Street (Carol), Ruth Street Wise (David), and Amy Street Collins, all of Jonesborough; and many nephews and nieces.
The family would like to extend a special thank you to her caregivers for their wonderful care.
Friends and family may come by Dillow-Taylor Funeral Home Saturday, July 31, 2021 from 9:00-1:00 pm to view and sign the register book.
Graveside services will be conducted 2:00 pm Saturday, July 31, 2021 at Providence Cemetery with Pastor Parker Street and Pastor David Street officiating.
Pallbearers will be family & friends.
In lieu of flowers, memorial donations may be made to Providence Cemetery c/o Mike Million 415 S. Main St. Greeneville, Tennessee 37743.
08/01/2021
Josh, Misty, Alex, Andrew & Ally Cole
What a kind and loving person you were to our family and to all who knew you. We will treasure the nice conversations and laughs we shared. Your kindness to us we will remember always! Thank you so much! Your friendship was a blessing from God. We love you Miss. Dudie.
07/29/2021
Chuck, Laura, Chuck IV, Katy, and Will Fleming
We were so saddend to hear of Lucille's passing! From the first day she helped my family get settled in TN back in 1981 to seeing her on more recent visits, she always had a kind word and a smile on her face. She was very special to my family especially to my children. We will miss her dearly but know that she and Albert are together in heaven!
07/28/2021
David Street, nephew
Goodbye, for now, to a beautiful aunt. The blessings she lavished on so many will not be forgotten. Her faithfulness to the Providence Church and the lessons shared so many years will continue to resonate in the hearts and minds of her scholars, of whom most are now adults. May each of us be reminded with the words of our Lord, "Most assuredly, I say to you, he who hears My word and believes in Him who sent Me has everlasting life, and shall not come into judgment, but has passed from death into life."
I am so very thankful for past year and half with you. You always made me laugh and I always made you smile when one of us was feeling down. I already miss you so very much. I know your dancing now. Love you forever Aunt Dudie.