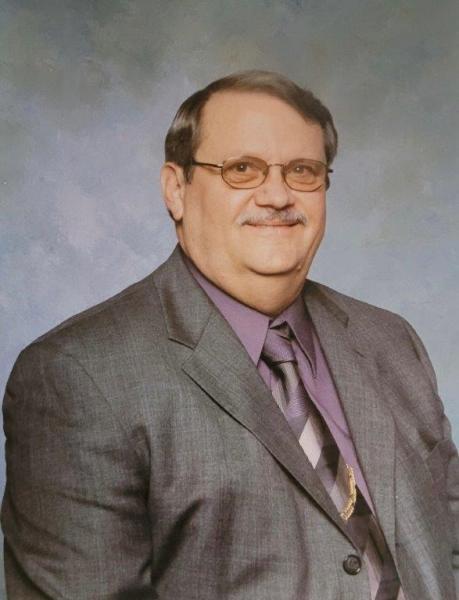 Rev. Larry Manuel Arrowood, age 74, Telford, went to be with the Lord Tuesday, July 6, 2021 at his residence from injuries sustained in an accident.
Rev. Arrowood was born in Washington County, TN and the son of the late Larce Thomas & Leota Starnes Arrowood.
He served in the United States Army from 1967-1971 and was a recipient of the Purple Heart. He was a surveyor for the State of Tennessee for 36 years. He served as minister at Hot Springs Freewill Baptist Church in North Carolina for over 28 years.
Survivors include his loving wife of 53 years, Jean Kyker Arrowood, Telford; children, Julie Rastall (Scott), Lorie Fulton (John) and Keith Arrowood (Lisa Johnston); grandchildren, Matthew Rastall, Logan Fulton, and Brayden Arrowood; sisters, Brenda Cutshall, Linda Massey (Gary), Diane Malone (Tim); brother, Noah Arrowood (Cathy); and several nephews and nieces.
Funeral services will be conducted 4:00 PM, Sunday, July 11, 2021 at Dillow-Taylor Funeral Home with Pastor Tim Roach and Pastor Tim Broyles officiating. The family will receive friends from 2:00-4:00 PM Sunday prior to the services.
Interment services will be conducted 11:00 AM, Monday, July 12, 2021 at Mountain Home National Cemetery.
Pallbearers will be Brayden Arrowood, Brad Duncan, Logan Fulton, Bryan Kyker, Don Kyker, Matthew Rastall. Honorary pallbearers will be Ronald Dykes, Gary Massey, Johnny Moore, and Carson Wallin.
07/21/2021
Shirley Broyles Roark
So very sorry to hear this. Many prayers for his family.
07/13/2021
James Edward Laws
I am very sorry for your loss! I had got to know Mr. Arrowood from the Telford Diner and I enjoyed talking with him. Many Prayers for You all during this difficult time!
Gary and I are so sorry about your dad. Praying that your treasured memories will bring peace to your family.
07/12/2021
Alta Cunningham
Jean and family: I'm so sorry for the loss of your loved one. I will remember you in my prayers, and trust that the Lord will comfort you during this time.
07/11/2021
Barbara Austin Morgan
Just want your entire family to know that you are in our thoughts and prayers! Our years together as neighbors, school mates and church friends were a blessing to me! May each of you find comfort from Our Heavenly Father!!!! We were so BLESSED to have grown up together!!! Love to all! Barbara
07/11/2021
Jackie Jarrett and Mother Louise Jarrett
Praying for everyone
07/10/2021
Wassan Broyles
When we lose a friend and a family member we really never get over them being gone but their memories will live on forever in our hearts and minds. I have known Larry and the family all my life. Didn't see all of them much but seen Larry more here and there. He would always ask how I was doing and how Mom was doing and we would sometimes chat a few minutes about a car or two. I am sure Larry has touched a lot of lives over the years and will be missed by many. Our condolences go out to the friends and family of Larry and my he rest in peace till we all meet again in the sweet by and by, Wassan and Vickie Broyles.
07/09/2021
Barbara Susie Gillis Bennett
So sorry, sending love and prayers to all your dear family.
07/09/2021
Donna Tipton-Groom
Jean I'm so very sorry to hear about Larry's passing. It's a shock what happen? Accident home or work? It has to be a horrible shock for you and the kids a suddent death is hard. If there is anything at all l can do please let me know. You can text or call me at 423 552 3305 and let me know if l can help you in any way. It will be hard but with God's help you will make it thru.
07/08/2021
Glenn and Wanda Culver
So sorry to hear of Larry's passing. We remember him well from our school days. We extend our deepest sympathy to Jean, Brenda, Linda, Diane, Noah and the rest of the family. God bless you all.