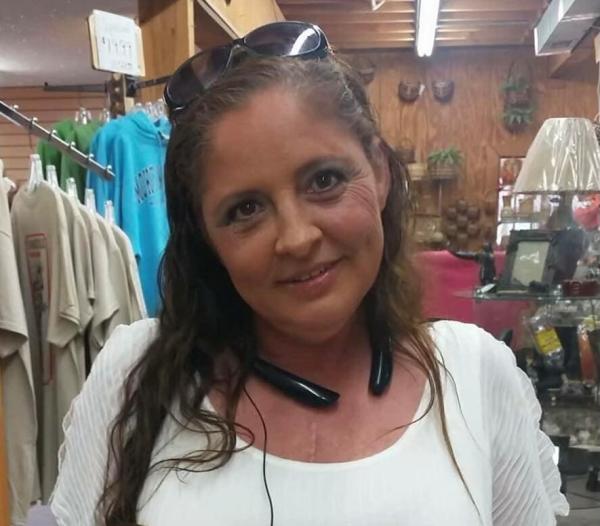 Miss Wendy Jo Laws, age 50, of Johnson City, passed away unexpectedly on Thursday, July 1, 2021. Wendy was a native of Avery County, North Carolina. She was the daughter of the late Elmer W. Laws Sr. and Martha Keener Laws Hensley.
Wendy worked for the Dawn of Hope for many years. She had a special love for the individuals she supported, and they for her.
In addition to her parents, she was preceded in death by nephew Matthew McWilliams.
She is survived by her cherished son, Jeffery Sherill Hughes, fondly referred to as JJ. She and JJ shared an incredible bond. JJ was the light of Wendy's life. Other survivors includer her step-father, Robert Hensley Sr.; four sisters, Sandy (Art) Abrams, Cindy Laws McWilliams, Sherry (Robin) Carden, Terry (JC) Calvert; two brothers, Elmer Laws Jr. and Robert Hensley Jr. (Debbie), numerous nieces and nephews, great-nieces and nephews, and great-great nieces and nephew.
Memorial services for Wendy will be held at 2:00 PM on Saturday, July 10, 2021, at Dillow-Taylor Funeral Home. The graveside service will follow at a family cemetery in Banner Elk, North Carolina.
I was very sorry to hear of Wendy's passing way to soon, and hope all of us remember the best in her. May she rest in peace.
07/09/2021
L.B. from Charlotte, NC
I share my deepest sympathy to the entire family. My heart goes out to each and everyone. I love you all, L.B.
07/07/2021
Teresa Milhorn
So sorry for the lost of your mom and sister and aunt
07/06/2021
Linda Abrams Allen
Words cannot express how sorry I am for the family's loss of Wendy. I only had the pleasure of meeting her a few times . But knew her well through the words of her sister and my sister in law Sandy. My Prayers are with You all through this difficult time. May You R. I.P. Sweet Wendy.
Wendy was a very young girl when I used to hang out with Cindy and Sandy. It's hard to imagine her gone. I never had the pleasure of knowing her as a woman, but from all I have read, she touched many lives in a positive and encouraging way. Please know I am praying for all the family as you go through this time of sorrow and loss.
07/06/2021
Pamela Winters Dial
Cousins, I am so very sorry for your loss. Hug hard and long, because we never know. Thinking of everyone today, you have been in my prayers all week. Love to you all!