Mary Lee Cash Miller
06/25/2021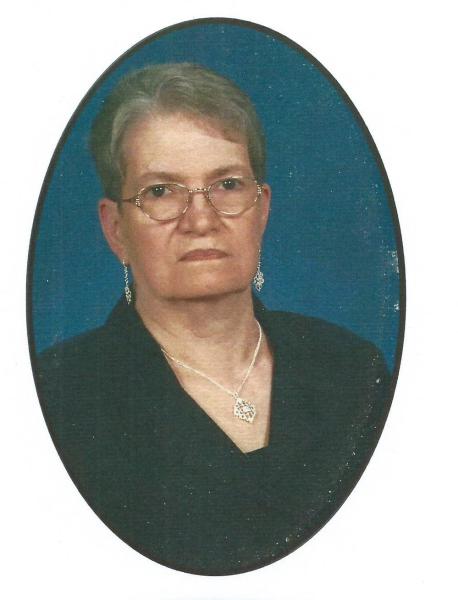 Mrs. Mary Lee Cash Miller, age 83, Jonesborough, passed away Friday, June 25, 2021 at her residence.
Mrs. Miller was born in Piney Flats and the daughter of the late Clyde A. Cash, Sr. and Sarah Hensley Cash. She was also preceded in death by her husband, Hubert Miller, and a brother, Clyde Cash, Jr.
She was a member of Jonesborough Presbyterian Church where she was a Sunday School Teacher, choir member and a member of the Ladies Shalom Circle. She was also a member of the Golden Heirs Choir.
Mrs. Miller was a Teacher's Aide at Jonesborough Elementary for over 30 years.
Survivors include a son and daughter-in-law, Andy & Ginger Hixson, Jonesborough; grandchildren, Andrew, Jaelynn, Lilly, Whitney, and Mindy; great grandchildren, Ben, Annabel, Ivan, Presley, Jon and Sarah; three brothers and sisters-in-law, Jim & Sarah Cash, Roger Dale & Phyllis Cash and Charles & Edna Cash; five grandchildren and six great-grandchildren; sister-in-law, Vivian Cash; and several nephews and nieces.
Funeral services will be conducted 7:00 PM, Monday, June 28, 2021 at Dillow-Taylor Funeral Home with Rev. Allen Huff and Pastor John H. Moore officiating. The family will receive friends from 5:00-7:00 PM Monday prior to the service.
Interment services will be conducted 11:00 AM, Tuesday, June 29, 2021 at Maple Lawn Cemetery.
Family will serve as pallbearers.
Leave an Eulogy or Condolence for Mary Lee Cash Miller
EULOGIES & CONDOLENCES
07/02/2021
Phyllis Goudarzi
I want to send my sincerest condolences to Andy and all of Mary Lee's family. I had the pleasure to work with Mary Lee for many years at Jonesborough Elementary School where i was a teacher. She was a wonderful aide and helper to me and she assisted me in whatever I needed in my classroom. She always went the extra mile. I also enjoyed having her grandson Andy in my classroom whom she loved very much. I am sure Jesus welcomed her with open arms. She showed the love of Christ to everyone. She will be greatly missed.
06/29/2021
Teresa Milhorn
So sorry for the loss of your mom and grandmother .you all are in my thoughts and prayers
06/29/2021
Teresa Milhorn
So sorry for the loss of your mother and grandmother
I worked with Mrs. Miller at Jonesborough Elementary. She was a sweet lady. Prayers
06/28/2021
Lori Hixson Tinker
Andy, I am so sorry, our thoughts and prayers are with you. Love to you all.
06/28/2021
Susan & Dan Widener
Condolences to your family, I will miss Mary so much. Mary was a good friend & neighbor, our neighborhood will not be the same. Peace be with everyone who loves & honors her. She's seen the face of God, and now with her heavenly family. We here on earth will grieve while Mary's dancing in heaven. She leaves behind her beloved cat Coco, my wish is that someone will love the cat just as much as Mary did. ❤️
To all, Mary Lee was a caring and dedicated teacher, even to those of us that were not her students. I found her to be an amazing choir member, one who could always be counted on to be present and be on pitch. We will miss her and will think of her often. Rest easy, Mary Lee, you have left a lasting legacy on this earth.
This is so upsetting. She was a wonderful substitute teacher. It hurt badly to hear this. She always seemed to be in good health. She will definitely be missed!!!!
06/27/2021
Stella coffey turnmire-lewis
Andy i am so sorry about your your mo. my prayers r with u everyday your mom a good friend to my l mom at wetland my prayers r with u everyday love u andy
My most sincere condolences to Andy and all of Mary's family.
She was an amazing lady and I was blessed to know her!
Mrs Mary was a special lady. I just saw her Tuesday at church for Bible study. Praying for her family. She will be missed.
I worked with Mary Lee for many years at Jonesborough Elementary where I taught second grade. We couldn't have gotten along without her!! She was well loved and a joy to work with. My condolences to you all.