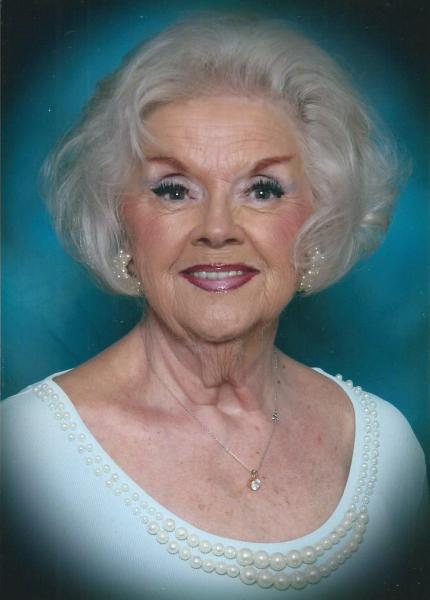 Mrs. Gaynell "Buddie" Heimbach, age 82, Jonesborough, passed away at her residence Sunday May 16, 2021. Mrs. Heimbach was a native of Roderfield, West Virginia and the daughter of the late Elmer and Ida Woodward Hurley. Elmer was killed in action at the Battle of the Bulge on December 31, 1944. She was also preceded in death by her brother Gene Hurley, two sisters Judy Shelton and Janie Peters, and her beloved fur baby Minnie.
Buddie was a retired hairdresser, shop owner, and trained many others in the field. She shared her love of styling hair with her sisters as well. She was the Atlanta Braves biggest fan. She enjoyed cooking and canning and making sure her family always had a good home cooked meal. Buddie will be terribly missed by all those who loved and knew her. She is with Jesus now waiting for her family in Glory.
Survivors include her husband Peter Heimbach, son Terry Taylor, daughter Tambra Barry, granddaughter Brittney Taylor and great grand daughter Kinsley Taylor; sisters Sandy Reece, Pat Woodward, and Kathy Woodward; stepsons Peter Heimbach Jr., and David Heimbach; and other grandchildren, nieces and nephews.
Memorial Mass will be Saturday May 22, 2021, 2:00 PM at Dillow-Taylor Funeral Home with Father Collins officiating.
Condolences may be sent to the family online at www.dillow-taylor.com. In lieu of flowers, the family requests that contributions be sent to St. Jude Children's Research Hospital.
Buddie was a wonderful Lady, who was extremely talented. She could grow the most beautiful flower gardens. She could bake delicious cakes and cookies for her friends and neighbors. And a very skilled hair stylist. She was a beautiful person inside and out. Her generosity was felt by many. It was a blessing to know her. My prayers go out to her family.
05/18/2021
Susan Galloway
Terry and Brittney I am very sorry for your loss. I know she will be missed by you.
05/18/2021
Margaret Wallace
Buddie was a beautiful person inside and out. May God rest her soul and give you peace.