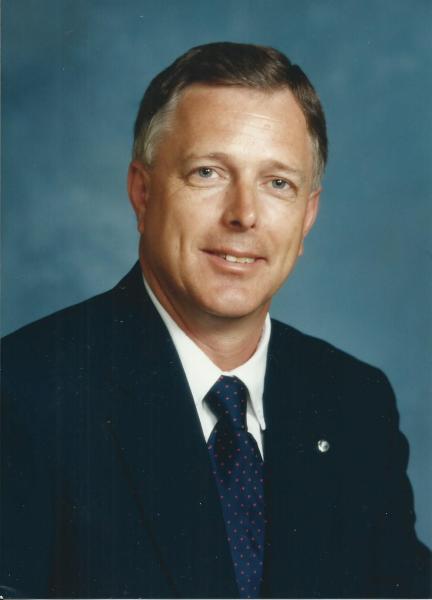 Mr. Gary Onks, age 74, Jonesborough, passed away Wednesday, May 12, 2021 at his home surrounded by his family.
Mr. Onks was born in Washington County and the son of the late Buford & Emma Lee King Onks. He was also preceded in death by a sister, Stella Lewis.
He was a member of Fairhaven United Methodist Church.
Mr. Onks retired from Tennessee Eastman with 30 plus years as an Operator. He was an avid hunter and gardener, a devoted grandfather and great-grandfather.
Survivors include his wife, Betty Onks, Jonesborough; son, Mickey T. Onks (April), Telford; daughter, Lori Baldwin (Jason) Limestone; grandchildren, Emily Onks, Mackenzie Baldwin, Derek Onks, Katie Onks and Ridge Onks; great-grandson, Paxton Stanley; brother, Richard L. Onks; sister, Donna G. Baldwin; and several nephews and nieces.
The family would like to extend a special thank you to Dr. Stanley Hodges with Internal Medicine and Maddie South and nurses at Franklin Woods Community Hospital for their wonderful care.
Funeral services will be conducted 12, Noon, Saturday, May 15, 2021 at Dillow-Taylor Funeral Home with Pastor Paul Longmire officiating. The family will receive friends from 10:00-12:00 pm Saturday prior to the service.
Interment services will be conducted 2:00 pm Sunday, May 16, 2021 at Onks Cemetery.
Pallbearers will be John Lewis, Ricky Keys, Lee Keys, Dennis Pressley, David Day and Danny Baldwin. Honorary pallbearers will be Dennis Turner, Jay Blankenship, Niles Onks, Kenneth Rawles, Mike Britton, Tim Price and all his nephews.
Memorial donations may be made to St. Jude's Research Center 501 St. Jude's Place Memphis, TN 38105.
05/18/2021
Mike and Patty McMackin
Betty we are so sorry for your loss. Jay told us he was in the hospital when he came by Carolyn's after she passed. Prayers for you and your family.
05/17/2021
Austin Crigger
We're so sorry for your loss. Sending love and prayers from California. RIP Gary
Betty and family, so sorry to hear about Gary's passing. He was the best. I love you.
I have known Gary for many years, he was my uncle not just to me but to many others. He was one of the most honest, caring men I have ever known, it did not matter who called if they said they needed help with something or like the many times he and my Aunt Betty would do for my grandmother during her illness. Gary's christian life was very important to him and his family. He was always so easy going, never wanting conflict or confusion treating everyone the same. In my book Uncle Gary was someone to pattern life after, we will love him and miss him. It will be difficult for his family, but just knowing he is in the arms of GOD will be of comfort.
Betty and family, I am so sorry for your loss of Gary. I remember how dedicated you both were when you lead our youth group. He was a very special person and I so appreciate all he did. I am praying for your peace and that God will fill you with his love and peace. Sincerely , Kim
Uncle Gary was quite a man unique compared to most in that all my 60 years living gave I ever heard anyone say anything bad about him most of us cannot say that about ourselves he will be missed our loss is heavens gain my grandson called and prayed for him when he found out uncle Gary passed awake said well he don't need prayer anymore how true aunt Betty and family God's grace is sufficient
05/15/2021
Jeanette Knight
This just floored me when I saw it. I'm late because im already 11;25 Saturday.. I feel for all of you.
Heaven has another angel there now and what a great they got a man that has been in our family 52 plus years my uncle Gary was the funniest and wittiest man I ever meet. He was the husband, father, grandfather and uncle that can never be matched by no other if every young man could be half the man G T O was this would be a better place to live Jesus take care of him he took care of us you picked a winner with that one love you uncle Gary!!!!!!!!!
05/14/2021
Lynn and Beth Keys
So sorry for your loss of such a great man, pray that God gives you comfort. But I know that angels in heaven are celebrating. I think of the wonderful time we all gathered and grandma Blankenship and all the laughter we shared and great memories. We love you all and you are in our prayers.
05/14/2021
Jody and Josh Miller
Lori and Mack, we are so truly sorry for your loss and we will be keeping you in our hearts and prayers. We love you all
05/14/2021
Larry Davenport
So sorry to hear of Gary's passing. I was a co-worker of Gary's. An all around nice guy and dedicated worker. Although we are sad, Gary's joy is now fulfilled.
Betty, Donna, Richard & family, you are in our thoughts and prayers. Gary was a fine man and was very active at Fairhaven. I remember when we were kids playing together and especially at the family reunions. Gary, may you rest in peace.
05/14/2021
Bob and Janice Hammett
Betty, we are so sorry for your loss.... you will be in our prayers
My deepest sympathies to Betty, Mickey, Lori and the grand/great-grandkids in the loss of Gary. I have so many fond memories of him through out the many years. Loved all the family get togethers we had at Emily's. Always full of energy and willingness to help others when needed. Loved how he lite up when talking about his kids and family. His smile always lite up a room. I will miss him picking at me every time we saw each other. My prayers continue for your family and his.
05/14/2021
Betsy and Gary Shaw
We would like to express to you Betty and the entire family our deepest sympathy in the death of our friend Gary who was such a fine Christian man. He will be missed immensely in our church family and community. What a wonderful caring family you have been.
05/14/2021
Sherry Burleson Adams
Mickey im so sorry for your loss. I'll keep you and your family in my prayers. Lord comfort and bring peace to them.
Betty. Thinking of you and the kids. So sorry for your loss. I think of all of u so often and so fondly. Luv all of u
I was fortunate enough to know this man, Uncle Gary, practically my whole life. He was as much my uncle as Betty was my aunt. There are so many good MEMORIES, of our family, at Mammaw Blankenship's. Whatever game, us kids were playing, Gary joined in. My childhood wouldn't have been as good as it was, without uncle Gary. Me, Debbie, Chris and Dennis loved going to Betty and Gary's to play. He had a sense of humor that most people didn't understand, probably because he was so reserved and quiet. He could respond with the funniest comebacks. He was a role model for every man. His life mattered to everyone he knew. We know life goes on, but our lives will never be the same without Uncle Gary. He was truly loved by our family and we all, are better for him being a part of it.
05/13/2021
Sherry Toothman
So sorry for your loss. Thinking of the family during this difficult time. Love to all.
Betty, Mickey and Lori, I am so sorry for your loss, and for Donna, Richard and all other family members. I have many fond memories of Gary or GT as we called him and the 30 some years playing softball at Midway. May you all have peace and understanding during this time.
sweet family my deepest condolences for your loss. I can't imagine the heartbreak you are going through during this time, but please know my heart and prayers are with you. I count myself privileged, lucky, and mostly blessed to have taken care of Mr. Onks and meet some of his family. I believe our God works in amazing ways and intertwines our paths for a reason, meeting all of you was no different. Mr. Onks came to me a day before my grandpa's birthday. My papaw was my best friend but unfortunately I lost him two years ago in September. Mr. Onks reminded me so much of him with his spunk, fight, and mostly love for his family and grandbabies, and to meet him on my papaw's birthday brings so much comfort to me. I share this with you all in hopes it can bring you some sort comfort as well. I know when they meet each other in heaven they will have the best time as well as watching over us, sharing stories, and loving us from a far. I just want to say how sorry I am for your loss and if there is anything I can do please let me know!